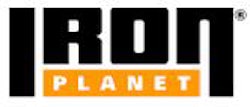 In 2014, IronPlanet will be the only end-to-end equipment marketplace, utilizing a three-tiered, multi-solution approach to serving its customers. CEO Greg Owens explained in a press conference at CONEXPO in Las Vegas that the company will employ online listings and online trading, as well as its online auction format to facilitate the sale of used equipment.
"We're no longer just auctions, because some things should be 'buy it now,'" Owens said. "We offer flexible solutions, not one-size-fits-all."
Owens said he's pleased with IronPlanet's growth, noting that the company has surpassed 1 million users who have registered to view equipment for sale and participate in online auctions at IronPlanet.com. The company experienced 17.2% CAGR over the past seven years.
"[Surpassing 1 million users] is an exciting milestone for us because it demonstrates that more than 1 million users recognize IronPlanet as a trusted marketplace for buying and selling equipment," said Owens. "We've attracted these users because of our ongoing dedication to innovation, customer service and delivering what they need: a convenient and reliable equipment solution."

Founded in 1999, IronPlanet held its first auction March 23, 2000. By September 2009, the marketplace had attracted half a million users. Demonstrating the strong global interest in the IronPlanet online model as a tool for buying and selling, it took just over four years to add another 500,000 users. Today, IronPlanet has registered users in nearly every country and has sold more than $3.5 billion of used heavy equipment.

As the online pioneer, IronPlanet has remained the leading exclusively online marketplace for used heavy equipment and trucks, offering customers a more efficient way to buy and sell.  The equipment sells from the owner's location, saving sellers the expense and hassle of moving items to a physical auction site.  The weekly auction schedule allows equipment owners to consign and sell their equipment in as few as 30 days, a faster timetable than quarterly traditional auctions.

IronPlanet offers detailed inspection reports that provide a thorough description and pictures of the equipment's condition and features. These reports are backed by the company's exclusive IronClad Assurance buyer protection program, which ensures that the reports are a true representation of the condition of the equipment, giving buyers confidence to purchase equipment online.