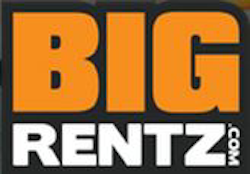 BigRentz.com (www.bigrentz.com), a nationwide leader of online construction equipment rentals, announced the hiring of Wade Lowe as vice president of sales.
Lowe joins BigRentz.com with over 16 years of experience in sales and revenue production. His extensive background includes several high-level positions in sales and leadership spanning across multiple industries.
In his role at BigRentz.com, Wade will bring his leadership expertise to BigRentz.com's sales and booking teams to design and execute an aggressive growth plan for 2014 and beyond.
Wade holds a B.A. in Communications from Catawba College (Salisbury, NC). He is also a graduate of The Aji Network's 4-year Leadership and Entrepreneurship Discourse. 
"We are excited to have Wade on board," said Dallas Imbimbo, CEO of BigRentz.com. "His comprehensive sales and leadership expertise will be a valuable asset to our management team," he added. "I am confident in his ability to strategically execute and deliver on organizational objectives."
BigRentz.com can provide virtually any type of heavy equipment or jobsite service through a nationwide rental network comprising more than 4,000 supplier locations. BigRentz.com provides multi-location businesses with the ability to book all of their rentals through a single source. It's no wonder the company's motto is "One Network. One Call."