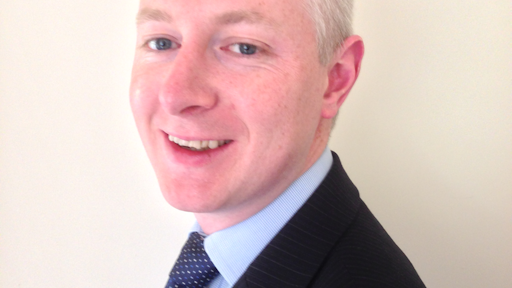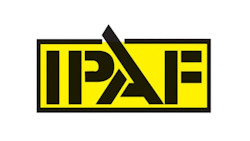 The IPAF Manufacturers' Technical Committee has elected Phillip Godding, senior product safety and reliability engineer, JLG, as chairman, and Ian McGregor, product safety manager, Skyjack, as vice-chairman, with immediate effect.
After three successful years in the role, Brad Boehler, president of Skyjack, stepped down as chairman of the IPAF Manufacturers' Technical Committee at the last meeting on March 7 at the CONEXPO-CON/AGG show in Las Vegas, USA. IPAF thanks Boehler for the time and effort he has dedicated to this important role in what is an active and influential industry committee dedicated to looking at technical and safety matters related to mobile elevating work platforms (MEWPs), also known as aerial work platforms (AWPs).
"It has been a pleasure working with Brad, who has been pivotal in managing some key projects to fruition during his chairmanship," said IPAF Technical & Safety Executive Chris Wraith, who serves as convenor for the Manufacturers' Technical Committee.   
Wraith said that he looks forward to working closely with Phil Godding and Ian McGregor, both of whom bring with them a wide range of experience and expertise related to the access industry: "Their contribution will be vital in overseeing ongoing projects and provide an ideal opportunity to drive an agenda of particular interest to the industry as a whole," he said.
Phillip Godding is based in the UK and has been responsible at JLG for safety-related matters in the EAME region for the last six years.
"Building on the work of my predecessor Brad Boehler, who I would like to thank for his service to this group, the IPAF Manufacturers' Technical Committee will continue to provide leading expertise and guidance on MEWP/AWP technical matters," said Phil Godding. "I look forward to representing this committee, further strengthening the relationship of manufacturers with other IPAF members and leading our industry in the development of a clear long-term strategy for continued improvement."
Ian McGregor is based in Canada and has been product safety manager at Skyjack for the past two years. During his 8.5 years with Skyjack, he has held positions related to design, testing and validation, standards compliance and product safety.
"I look forward to working with Phil and the members of the IPAF Manufacturers' Technical Committee to continue addressing issues of importance to the design and manufacture of MEWPs/AWPs," said Ian McGregor.
The next IPAF Manufacturers' Technical Committee meeting will be held on June 26, 2014 at the APEX exhibition in Amsterdam, the Netherlands. Details are at www.ipaf.org/events