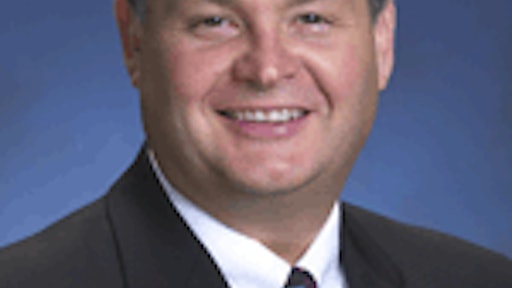 USI Affinity Rental Specialties, a leading provider of insurance and risk management solutions to the equipment rental industry, is celebrating its golden anniversary in 2014. Brian Hall, president of USI Affinity Rental Specialties, attributes the company's long-term success to its strategic partnerships and its commitment to providing outstanding service to the equipment rental community.
"We are excited to be celebrating this significant milestone, marking 50 years of serving clients' insurance and risk control needs," said Hall. "We are proud of the stability and experience we provide and want to take this opportunity to thank the rental community for making this anniversary possible with their continued loyalty."
For 50 years, USI Affinity Rental Specialties has provided superior insurance coverage to the equipment rental industry. Formerly known as Inter/National Rental Insurance Services, the company was purchased in 1994 by USI Insurance Services. The company continues to grow, most recently with the acquisition of National Insurance Specialists in 2012.
Personal service is one of the key reasons so many businesses are long-term clients of USI Affinity Rental Specialties:
"Working with USI has been one of the smartest business decisions I ever made," comments Kevin Karcher, Jr., owner and general manager of Karcher Event Rental in Williamstown, NJ. "It seems as though USI has a vested interest in the success of our business. When additions or changes need to be made to our policy, they are handled accurately and promptly. Anyone can have insurance through a reputable carrier; it is the relationship with USI that keeps us satisfied."
"I have been dealing with USI Affinity Rental Specialties for many years," says Monica Cusano of All-State Utility Supply and All State Rentals in Southington, CT. "My agent, Matt Davis, always responds promptly to any of our insurance needs and fights for our rates to stay where they have been. The company is simply wonderful to deal with."
While the equipment rental community has seen many changes over the last half century, including insurance options that come and go, there has been one constant: USI Affinity Rental Specialties, with its vision of providing the highest quality, affordable insurance coverage and dedication to superior service.
In March 2014, the company launched a new website to better serve clients, prospects and its broker community, and in April announced a new program exclusively for independent hardware stores: USI Affinity Hardware Store Specialties.
Backed by 50 years of success, the team at Rental Specialties looks toward the future, confident in the ability to serve the unique needs of independent rental and hardware businesses across the U.S.