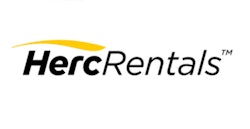 Hertz Equipment Rental Corporation (HERC), a wholly owned subsidiary of The Hertz Corporation has announced its launch in Panama City, Panama to deliver specialty equipment rental solutions for the construction, industrial, and government sectors. HERC Panama is operated by Asesoria Especializada RAL S.A, which joined the HERC global franchise network in 2013.
The launch of HERC Panama comes amid significant, ongoing industrial projects in the country, including the Panama Canal expansion, Panama metro line development, and road and highway construction. Additional major projects include the Cold Chain distribution network (farming), airport expansion, distribution, mining, water supply, hospital and housing development and energy services. The Government of Panama's total investment in these programs and more is variously estimated at $15-20 billion over the next 3-5 years [Source: export.gov/panama].
"This significant launch provides the market with a first class, value-added equipment rental supplier in Panama," said Brian MacDonald, interim chief executive officer, Hertz. "In addition, it enables Hertz Equipment Rental Corporation to extend its international footprint into one of the fastest growing markets within Latin America."
"Our valued franchise agreement is part of our global strategy to grow our business efficiently through carefully selected partnerships with leading local operators who bring strong market expertise, resources and complementary commercial strategies," MacDonald added.
Regina Arauz de Liakopulos, president, HERC Panama, commented: "We offer a professional service together with one of the newest fleets in the industry to produce the best value proposition for the market. As well as providing the right, state-of-the-art equipment for the job, we provide comprehensive fleet maintenance solutions to free our customers to focus on their core areas of expertise and add value to their bottom line. In addition, we share with HERC a strong commitment to growth, innovation, and customer service."
HERC Panama provides a wide range of industrial and commercial fleet for rent or sale including earthmoving, power, aerial, material handling, electrical, compressed air and compaction machinery. In addition the company offers comprehensive fleet management and industrial plant services.
The HERC equipment is purchased from the industry's leading manufacturers including Atlas Copco, Bobcat, Genie, JCB, Miller, and Wacker. The broad range available includes backhoes, skid steers, straight mast and articulating manlifts, telehandlers, rollers, pumps, compressors and generators. 
The equipment is available for daily, weekly, monthly and long-term rentals. There are also rent-to-own and rental purchase option plans available for the new and used equipment for sale.
HERC Panama is based at 24 de diciembre, Tocumen, Ciudad de Panama, Rep. de Panama. Its hours of operation are Monday-Friday 8 AM to 5 PM and Saturday 8 AM to 12 PM.  Local staff can be reached at telephone (507) 302-3072.