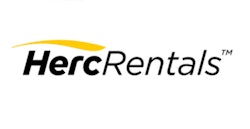 Hertz Global Holdings, parent to Top 3 U.S. rental firm Hertz Equipment Rental Co., reported to the Securities Exchange Commission that it will not be able to file its third-quarter financial report on time, "because of the ongoing nature of the company's previously announced thorough review of its internal financial records for fiscal years 2011, 2012 and 2013."
Accounting errors discovered while preparing the rental giant's first-quarter results have delayed financial reports since then, and lead to the resignation of long-time Hertz CEO Mark Frissora.
Hertz withdrew its full-year 2014 forecast in August, saying it expects results to be "well below" the low end of its guidance issued early in the year.
The company also said the audit could delay the spinoff of HERC, its construction-equipment-rental business, beyond the planned first-quarter-2015 move.