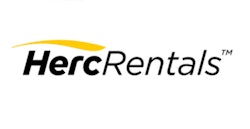 Hertz Equipment Rental Company (HERC), a wholly owned subsidiary of The Hertz Corporation, has opened its first Montana facility in Great Falls to deliver specialty equipment rental solutions for commercial construction, oil producers, refineries, mining, agriculture, public works, and industrial manufacturing.
The new store joins HERC's Pacific Northwest fleet pool, which gives customers access to all of the inventory held across the 15 branch network.  The 10,710 square foot location, built on 2.7 acres of property, also provides tools and equipment for home owners, plumbers, and electrical and mechanical contractors.
"We are very excited to launch our first location in Montana to meet the growing demands of a diverse marketplace, as well as expand our nation-wide footprint," said Robert G Cowing, division vice president sales, North America, HERC.
"As our Great Falls location joins our 15-branch Pacific Northwest network it means that customers will have ready access to a much wider range of equipment than typically provided by local players."
The HERC Great Falls facility provides a wide range of fleet for rent or sale including industrial equipment, generators, earthmoving, aerial, forklifts, lighting, air compressors, welders, pumps, compaction, heaters and mixers.
The branch also offers trailers, water trailers, and trucks from half-ton pickups to dump trucks and 2 ton flatbeds. In addition the retail showroom features power tools, Husqvarna construction products, Stihl products, heaters, Honda generators, pumps, diamond blades and safety equipment.