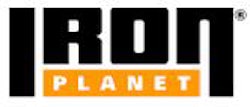 IronPlanet, the leading online marketplace for buying and selling used heavy equipment and trucks, today announced Susan Stillings as the company's new chief marketing officer (CMO). Stillings joins IronPlanet with 20+ years of experience helping companies reach new audiences and raise their profiles and brands with existing stakeholders.
"Susan is a marketing and communications veteran who brings a global perspective to our business," said Jeff Jeter, IronPlanet President. "I am excited to have her join us at a time when our momentum in the market is allowing us to take IronPlanet to new heights. Susan's expertise will be invaluable as we continue to expand our online marketplace initiatives as well as grow our newly added offerings of GovPlanet, Kruse Energy and Equipment Auctioneers, and allEquip. Susan has helped multiple companies like ours achieve their business goals, and we are pleased to have her join our team."
At IronPlanet, Stillings is responsible for all marketing and customer acquisition activities across IronPlanet's marketplace offerings. She is also a member of the executive committee.
"IronPlanet is growing and launching new online offerings, and it is a great time to join," said Stillings, IronPlanet CMO. "Over the past 15 years, IronPlanet has built a family of marketplaces based on its innovative technology and commitment to providing a trusted online experience to its buyers and sellers. I'm looking forward to working with everyone at IronPlanet to expand our offerings and the value we deliver to customers."
Stillings has worked with private and public companies, from start-ups to those in the Fortune 100, helping them develop their corporate narratives and brands. She also brings a strong background in investor relations and corporate communications.
Previously, Stillings held positions with international consultancies, including Ogilvy (Asia Pacific), where she worked in Hong Kong and had pan-Asian responsibilities, Edelman, Teneo Strategy, Brunswick Group and Joele Frank. Stillings brings extensive international experience to her position with IronPlanet, including having worked with companies based in China, Europe, Russia and the Middle East. Early in her career she was head of corporate communications for tech firms Iomega and Merisel. She began her career in investment banking and is a Chartered Financial Analyst.
Stillings' MBA and BA degrees are from The University of Michigan.