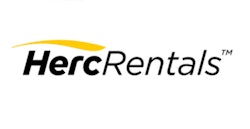 The Hertz Corporation has announced it has entered into exclusive negotiations with the LOXAM Group (Loxam) for the potential acquisition of the France and Spain businesses of Hertz Equipment Rental Corporation (HERC) through the transfer of the entire share capital of Hertz Equipement France SAS and Hertz Alquiler de Maquinaria, SLU. The proposed transaction includes 60 locations in France and two in Spain. As part of the process, HERC and Loxam are each consulting with their respective Works Councils in France.
HERC is a leading North American equipment rental company with operations in the Middle East and China along with a presence in seven other countries through franchise partnerships. The potential divestiture of its France and Spain businesses would enable HERC to focus on core and specialty market expansion. In addition, the move is in line with HERC's strategy to maximize profitability and shareholder value as part of its planned separation from The Hertz Corporation.
Loxam is the leading equipment rental company in Europe, with over 4,500 employees and 623 locations across 14 countries. The potential acquisition would increase its market share in the Paris area and the North and West of France as well as reinforce its Spanish network, strengthening Loxam's positioning as a premier player in the European rental industry.
The proposed transaction remains subject to receipt of the requisite works council opinions, the signing of the sale agreements and obtaining required corporate and regulatory approvals.  Terms of the potential share purchase have not been disclosed.