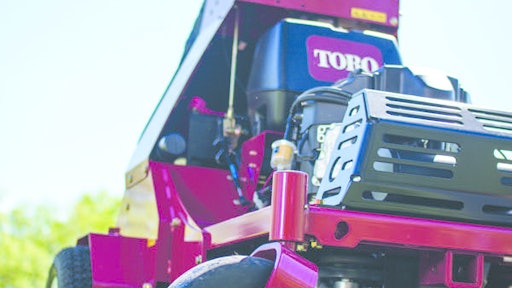 Toro introduces the Turf Renovation Trade-In Program, offering rental stores the opportunity to update their inventory of turf equipment. In the program, rental customers will receive $500 per unit for trade-ins of competitive turf renovation equipment. This stipend will then be good toward the purchase of Toro turf renovation products. To participate, a minimum of four turf renovation trade-in units are required.
Toro equipment eligible for purchase under the trade-in program include the 20" hydraulic slit seeder, 18" mechanical seeder, 21" hydraulic aerator, 18" mechanical aerator, 30" stand-on aerator, 36" walk-behind rotary broom and the SGR-13 stump grinder.
Non-Toro products that qualify for trade-in include hydraulic and mechanical seeders, power rakes, aerators and power brooms. A purchase of one Toro product is required for each trade-in.
"This trade-in program is an excellent opportunity for rental store owners," says Sean O'Halloran, marketing manager at Toro. "It gives them a chance to update their rental fleet and take advantage of significant savings."
To learn more about the Toro Turf Renovation Trade-in Program or other Toro products, visit www.tororental.com.