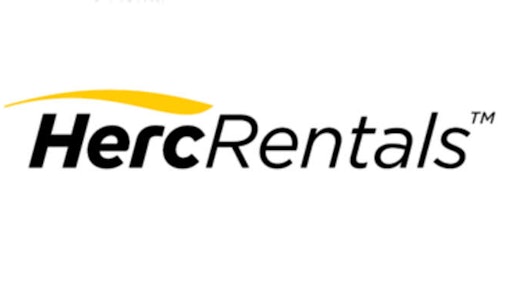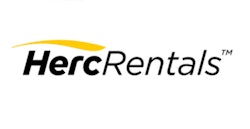 Hertz Global Holdings Inc. has named members of the board of directors expected to be installed for its equipment rental business following the planned separation of that business as a stand-alone, publicly traded company to be known as Herc Holdings Inc., which is expected to occur at the close of business on June 30, 2016. 
In addition to previously announced non-executive chairman Herbert Henkel and audit committee chair James Browning, the following are expected to be appointed as members of the equipment rental businesses' board of directors immediately upon separation: Pat Campbell, former 3M chief financial officer; Michael Kelly, former 3M executive vice president – electronics and engineering; Stephen Mongillo, a private investor;Courtney Mather, managing director, Icahn Capital LP; Louis Pastor, deputy general counsel of Icahn Enterprises; and, Mary Pat Salomone, former chief operating officer of The Babcock & Wilcox Company.  Hertz Equipment Rental Corporation President and Chief Executive Officer Larry Silber will also be a member of the board.
"We have assembled an extremely capable slate of board members, led by non-executive chairman Herb Henkel, that has a broad range of industry and general business experience," said John Tague, Hertz Global Holdings president and chief executive officer. "The new Herc Holdings will begin its journey as an independent company with a strong board and an exceptional leadership team.  Together, they will focus on driving improved execution, enhanced performance and creating shareholder value."
"This board has extensive executive experience with directors who have demonstrated success leading or serving in key roles at Fortune 500 companies as well as substantial board experience ," said Herbert Henkel, incoming non-executive chairman for Herc Holdings. "Collectively, they bring significant leadership vision and insight to our business. We are fortunate to have directors who are deeply familiar with businesses similar to equipment rental, which will prove valuable in advancing our strategies in the long-term interests of our shareholders."
Henkel was Ingersoll Rand's chief executive officer from 1999 until his retirement in February 2010, and he served as the company's board chairman from 2000 until June 2010.  He has extensive public company board member experience and is currently a director for 3M, where he serves as chairman of the audit committee, The Allstate Corporation and C.R. Bard, Inc.  He served as lead director on C.R. Bard's board from 2012 through May 2015 and presently serves as chairman of the compensation committee.  Previously, Mr. Henkel held director positions at AT&T Corp., Visteon Corporation, and Pitney Bowes Inc.
In addition to executive positions with Ingersoll Rand, Henkel held several leadership roles at Textron, Inc., including president and chief operating officer.
Browning retired from KPMG in 2009 after serving as a partner since 1980. He was the Southwest area professional practice partner in KPMG's Houston office.  He also served as an SEC reviewing partner and as partner in charge of KPMG's New Orleans audit practice.  Mr. Browning is currently board chairman for RigNet, Inc., a leading global provider of remote communications, and is on the board of Texas Capital Bancshares, where he serves as chairman of the audit committee.
Campbell retired from 3M in 2011 after nine years as chief financial officer and has more than 35 years of corporate finance experience, including 26 years with General Motors.  At 3M, Campbell oversaw 3M's traditional finance functions and also had responsibility for mergers and acquisitions and Information Technology.  Mr. Campbell serves on the boards of Stanley Black & Decker, Inc. and SPX Flow Corporation.
Kelly retired as executive vice president – electronics and engineering at 3M in 2015 after more than 30 years with the company.  He served in a number of management positions in the U.S. and internationally and, during the last 10 years, was a member of 3M's operations committee. Kelly serves on the board of directors for Mettler-Toledo International Inc. 
Mongillo is a private investor and is on the board of CVR Energy Inc., where he serves as head of the audit committee. Mongillo was a managing director of Icahn Capital, LP from 2008 to 2011 and spent 10 years at Bear Sterns & Co., most recently as senior managing director.
Mather is a managing director for Icahn Capital LP, a position he has held since April 2014.  Prior to joining Icahn Capital, he was a managing director at Goldman Sachs & Co. Mr. Mather currently serves as a member of the board of directors for Freeport-McMoRan Inc., Federal-Mogul Holdings Corporation, Ferrous Resources Limited, Viskase Companies, Inc., American Railcar Industries, CVR Refining, LP and CVR Energy, Inc.
Pastor is deputy general counsel for Icahn Enterprises, which he joined in 2013.  Prior to joining Icahn Enterprises, he was an associate at Simpson Thatcher & Bartlett LLP, where he advised on corporate finance transactions, mergers and acquisitions and general corporate matters. Pastor is a member of the board of directors of Federal-Mogul Holdings Corporation and CVR Refining, LP.
Salomone is the former senior vice president and chief operating officer of The Babcock & Wilcox Company, where she served in a number of roles from 1982 until her retirement in 2013.  Salomone currently serves as a director on the boards of TransCanada Corporation and Intertape Polymer Group.  She also is a member of the board of trustees for Youngstown State University.
Silber was named chief executive officer of Hertz Equipment Rental Corporation in May 2015.  Previously, he was an executive advisor at Court Square Capital Partners, LLP, and also served as a member of the board of directors of SMTC Corporation since 2013 and, for a time, served as its interim president and CEO. Silber led Hayward Industries, the world's largest swimming pool equipment manufacturer as chief operating officer from 2008 to 2012, overseeing a successful transition through the recession and returning the company to solid profitability.  From 1978 to 2008, Silber worked for Ingersoll Rand in a number of roles of increasing responsibility.  He serves on the board of directors of Pike Corporation, Inc.
"I am pleased to be joined on the Herc Holdings board by such an esteemed group of seasoned business executives," said Silber.  "The collective experience and expertise of the members of our board will be tremendously valuable in advancing our business strategy and providing strong governance and oversight as we enter our new phase as an independent, publicly traded company."