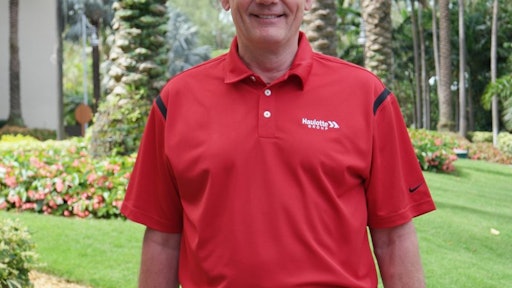 Haulotte North America has appointed Steve Watts as the new vice president of sales for its Aerial Work Platform Division. Watts joins the company from Snorkel, where he most recently served as vice president of sales and marketing and prior to that served as vice president of distribution development.
With over 30 years of experience in the construction equipment industry, Watts will lead the North American sales team to develop and strengthen the distribution program with new and existing customers. He will play a key role in driving North American sales strategies to generate demand and achieve revenue objectives. Watts will report directly to Claude Fuger, general manager of North America.
Claude Fuger said, "We are excited to welcome Steve to the Haulotte family. I have no doubt that Steve's extensive experience and impressive resume of establishing and developing strong customer relationships in our industry will make him a great leader for our sales team and a strong asset for our ambitions."
Watts says, "I am delighted to be joining the Haulotte Group. My experience with AWP products and the marketplace will undoubtedly be a benefit in my new role, working with our sales team, in serving our customers and shareholders, quickly and efficiently."
Watts will be based out of the Virginia Beach, VA facility.