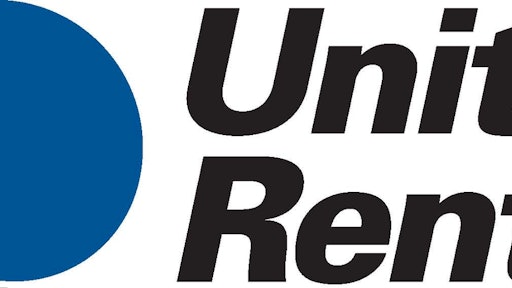 United Rentals Inc. announced the launch of a new online service that allows renters to browse, price, reserve and schedule equipment through any internet-enabled device in one seamless experience. The service fully automates the selection, order, confirmation and payment process, and is available to all commercial and consumer renters. Available immediately, the service is open to any North America-based individual or company that registers on www.unitedrentals.com.
E-commerce extends United Rentals' digital strategy to deepen customer connectivity and engage new markets. Using a next-generation interface, the new service automatically checks inventory availability at the branches closest to the jobsite and inputs order details directly into the rental enterprise system. The customer selects the rental dates, delivery and payment options, and if desired, can call or live-chat for assistance at any time.
Chris Hummel, chief marketing officer of United Rentals, said, "We are committed to satisfying each customer's job requirements with the best choice, easiest access and highest availability. Sometimes this means adopting a very consultative approach, but it can also mean delivering a streamlined approach for customers who know exactly what equipment they need. As digital transactions have become the norm in many industries, we've created a self-service shopping experience that is information-rich, mobile friendly and simple to use for those renters who want to operate in a more digital manner."
The United Rentals online rental service includes numerous features that enhance jobsite productivity and the customer experience:
Search function that locates equipment by category, sub-category and location;
Instant quotations, with the ability to optimize budget by tweaking dates, equipment models and rental terms;
Interactive calendars that indicate in real time whether an item is available for the requested dates and location;
Flexible options, including will-call at the branch versus delivery and pickup, and Rental Protection Plan coverage;
Payment choices, including corporate accounts and credit cards;
Optional telephone verification of order details by the supplying branch prior to delivery;
Emailed confirmations, online order tracking and order histories; and
Desktop and mobile access, including an app for smartphones and tablets. 
United Rentals offers construction and industrial equipment rental, trench safety, temporary power, climate control, fluid transfer, tool management and technology services through the largest customer service organization of its kind in North America: 895 rental branches in the United States and Canada.