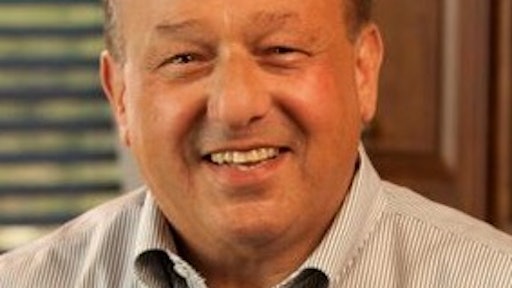 The impact that mobile devices and new technology are having on the equipment rental business will be the main theme of Larry Silber's keynote address at the 2016 ALH Conference & Awards (ALH-C&A) Oct. 11 in Miami, FL.
Silber, who is president and CEO of newly spun-off Herc Rentals (formerly Hertz Equipment Rental Corp), will argue that data, technology and logistics will increasingly differentiate the industry's leaders.
"Through mobile technology, service-oriented businesses are increasingly accommodating the way their customers work and are delivering real-time information when their customers need it," said Silber.
"With service at the core of its mission, the equipment rental industry is just beginning to imagine this 'mobile' future, with a customer base that is already familiar with how mobile apps and related technologies can meet their operational requirements. Indeed, the future of the equipment rental industry is mobile, and ― as far as our customers are concerned ― that future is already here."
Rental magazine is the media partner for the event, which is organized by Access, Lift & Handlers (ALH) publication.
Silber's speech will be one of several touching on the new digital operating environment of the rental industry, with United Rentals' Dale Asplund, senior vice president – business services and CIO, looking at the implications of "big data." Liam Stannard, chief technology officer of online rental business BigRentz, addresses the potentially disruptive impact of online sales channels.
The full program – which includes Brad Boehler of Skyjack, Craig Paylor of Ahern Rentals and Chad Hislop of Genie – can be found at www.khl.com/alh-ca
The day-long event also includes a gala awards dinner in the evening. More details on the awards can be found at the event website.
The conference event partner is IPAF and the gold sponsors are Genie, JLG and Skyjack. Manitou is silver sponsor and Haulotte is the drinks reception sponsor. Supporting sponsors are Mastclimbers, NES Rentals, Point of Rental, ReachMaster, RentalYard and UP Equip.