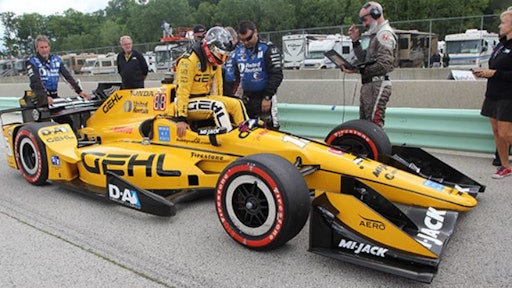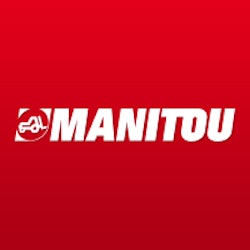 Manitou North America will showcase rental solutions across its Manitou, Gehl and Mustang by Manitou brands at booth 6357/6353 at The ARA Show in Anaheim, CA, Feb. 17-20.
IndyCar Series Driver and Manitou North America Ambassador Graham Rahal will also host a meet and greet event at the booth on Monday, Feb.18, from noon to 4 p.m. Stop by for a chance to win a VIP Experience at Long Beach Grand Prix, including four VIP tickets, dinner with Graham Rahal and hotel accommodations.
On Tuesday, Feb. 19, a Manitou North America press event is scheduled in Mezzanine C from 10 a.m. to 11 a.m.
The new Gehl RT105 track loader is an ideal machine for the rental industry and will be on display at the Manitou North America booth. This model is quickly becoming a stand-out in the industry as one the most compact in the market that still delivers an impressive rated operating capacity of 1,050 pounds. The RT105 is just 50.8 inches wide, 71.5 inches tall and 4,720 pounds, so it can work in tight spaces and it is easy to transport. The RT105 track loader is powered by a 35 hp Yanmar engine with 80 ft-lbs of torque. It features Gehl's patented IdealTrax system which automatically tensions the tracks when the engine is turned on, eliminating over-tensioning and extending the life of the tracks up to 15 percent.
Another compact rental solution is the new Gehl RS4-14 telescopic handler. This super-compact machine is highly versatile in loader, telescopic handler and industrial forklift applications. At just under 60 inches wide and 75 inches tall, the RS4-14 is the most compact model in the Gehl telescopic handler line. It boasts a maximum lift capacity of 4,400 pounds, lift height of 14 feet 3 inches and outreach of 9 feet. It can power through rough terrain with four-wheel drive, three steering modes and a 10'1" turning radius. Although compact, the Gehl RS4-14 has a full size operators cab and a JSM joystick (Joystick Switch and Move) so the operator can control all hydraulic and directional functions with one hand.
Manitou North America will also showcase two Manitou Mobile Elevating Work Platforms (MEWPs)-- the MAN'GO 33 and ATJ 46+. The MAN'GO 33 was designed on input directly from rental customers, with key features including a compact size, intuitive operation and easy maintenance. The MAN'GO 33 platform holds 500 pounds and reaches up to 32 feet 6 inches using a unique articulation system with a single lifting cylinder. The center of gravity is lower on the MAN'GO 33 with the engine located inside the chassis, which also adds stability and reduces the overall weight. At just 9,150 pounds and 5 feet 10 inches wide, customers can easily transport the MAN'GO 33.
The Manitou ATJ 46+ MEWP is ideal for high capacity jobs. It features a large platform, 7-feet-7-inches by 3-feet, that holds up to 900 pounds without restriction. The ATJ 46+ has a maximum platform height of 45 feet 6 inches and horizontal outreach of 28 feet 3 inches. It can push through tough soil conditions with four-wheel drive, 17 inches of ground clearance and four-wheel steering. Both the Manitou MAN'GO 33 and ATJ 46+ are diesel powered models. The full North American Manitou MEWP line includes five models, both diesel and electric, that lift from 33 feet up to 49 feet. All models have been engineered to comply with the new North American ANSI standards.
Additional machines on display at the Manitou North America booth (#6357/6353) include the RT165 track loader, R190 skid loader and RS6-34 Gen:3 telescopic handler from Gehl and the MI25G industrial forklift and M30-4 rough terrain forklift from Manitou. For more information on the Manitou, Gehl and Mustang by Manitou brands, visit manitou-group.com.