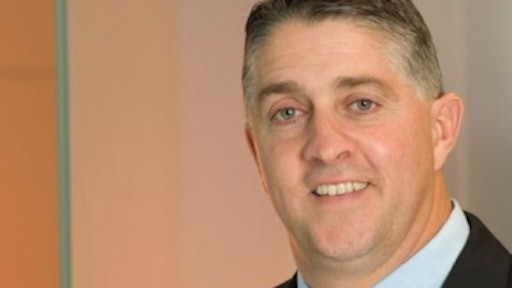 United Rentals Inc. announced that its president and chief executive officer, Matthew Flannery, has finalized his executive leadership team. Flannery succeeded Michael Kneeland as CEO on May 8, 2019, at which time Kneeland became chairman of the board.
Two 20-year leaders of United Rentals have been promoted to new roles on the executive team, effective immediately:
Paul McDonnell, Chief Commercial Officer. McDonnell will lead the company's specialty rental operations domestically and abroad, with company-wide responsibility for sales, marketing and digital commerce. McDonnell's tenure with United Rentals began in district management in 1999, followed by his appointment as region vice president. In 2008, he was named senior vice president, specialty operations and oversaw the strategic expansion of the company's specialty footprint to more than 340 locations. Most recently, he served as executive vice president, sales and specialty operations.
Dale Asplund, Chief Operating Officer. Asplund will lead the company's general rentals segment, with company-wide responsibility for safety and operational excellence. In addition, he will continue to lead the company's functional organizations for information technology, corporate fleet management and procurement. Asplund has served in senior positions with United Rentals since joining the company in 1998, including strategic leadership roles in supply chain operations, fleet management, shared services and acquisition integration.  Most recently, he served as executive vice president, business services and chief information officer.
Also continuing to serve on the executive leadership team are Craig Pintoff, chief administrative and legal officer, and Jessica Graziano, chief financial officer.
"Our company has benefitted from the seasoned leadership of Paul and Dale for the past two decades," said Matthew Flannery, chief executive officer of United Rentals. "Their new roles underscore the deep bench strength we have within United Rentals, as well as the continuity we've achieved with our succession plan. I look forward to working with our executive team and board of directors – and most of all, with our employees – as we write the next chapter of our growth."