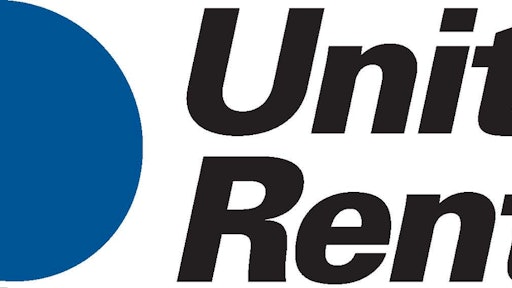 United Rentals Inc. announced the call for presentations for the Total Control & Innovation Conference 2019, which takes place November 11-13, 2019 in San Antonio, TX. At the conference, industry experts and thought leaders will discuss how digital innovations improve worksite operations, optimize equipment fleets and bolster the bottom line.
The conference is United Rentals' annual customer forum, bringing together United Rentals customers and partners, equipment manufacturers and other experts to discuss the shift towards the digital worksite. The agenda includes best practices, new technologies and how to use actionable data to bring digital transformation to equipment fleet management and improve financial performance – all while ensuring worker safety.
The call for presentations seeks customers, vendors and industry thought leaders to share how they are deploying new technology within organizations and worksites and innovating the way work gets done. Conference speaking opportunities include 15-minute big idea discussions, 30- to 45-minute case study presentations and topic-driven panel discussions.
"The Total Control & Innovation Conference will showcase the innovative technologies that help improve productivity and safety on construction jobsites and at industrial facilities. These worksites are getting more complex, so the drive to achieve unprecedented financial and operational efficiencies is strong," said Chris Hummel, chief marketing officer, United Rentals. "Inviting a broad range of expert speakers to our conference elevates the level of discussion and accelerates the adoption of best practices for the digital worksite." 
Professionals from all corners of construction and industrial organizations including fleet management, operations, finance and the executive suite with expertise in data and technology, safety, fleet management and best practices are invited to submit proposals. Conference topics include, but are not limited to:
Advancements of telematics on the jobsite
Autonomous equipment enhancing productivity and worker safety
Equipment tracking, monitoring and maintenance evolution
Evolving a century old procurement process
System integration: the new frontier
Managing a decentralized and distributed workforce and equipment fleet 
Lessons learned from construction and industrial projects of all shapes and sizes
Using virtual reality in safety training
Speaking proposals should be submitted on the Total Control & Innovation Conference webpage. The deadline to submit a presentation proposal is July 31, 2019.