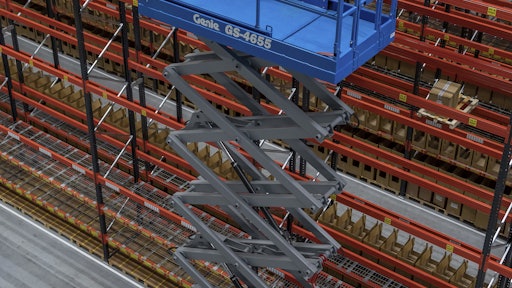 Terex Corporation announced its third quarter 2019 net sales of $1.0 billion, down 6.8% versus the third quarter of 2018.  On an FX-neutral basis, global sales declined 4.7% compared to the third quarter of 2018. 
"At every point in the equipment cycle, our global teams focus on meeting the needs of our customers. While we are taking steps to align production levels and cost structure with the current environment, we will continue to invest in product development, innovation and technology that enhances our value proposition with our customers," Matt Fearon, Genie President, Terex AWP says.
"I am encouraged by our performance in China where growth continues to be driven by customers adopting our advanced products, and we are excited about our long-term growth prospects across the Asia-Pacific region. The Terex Utilities team continues to execute well in a more stable market environment, and the new, state-of-the-art manufacturing facility that we are building in Watertown, S.D., remains on schedule," Fearon continues.  
The Terex AWP business segment reported net sales of $628 million, down 13.9% versus Q3 2018, or down 12.5% excluding the impact of foreign exchange rates. Global Terex AWP backlog totaled $494 million and bookings in the quarter were $367 million.
"Our global team continues to focus on creating a 'Zero Harm' safety culture, delivering value to our customers and implementing our strategy," states John L. Garrison, Terex Chairman and CEO. "Looking at the global market environment, it has become clear that we are in a softening environment for industrial equipment, which is putting pressure on our global sales and booking levels."