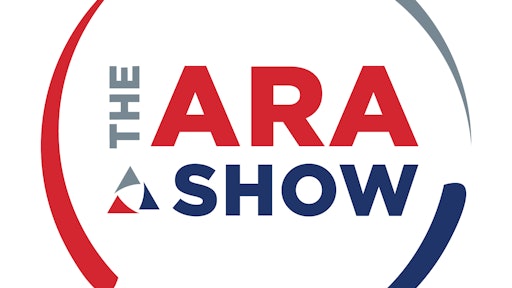 Each year, the American Rental Association (ARA) honors individuals for outstanding service to the association and the equipment and event rental industry. The following are recipients of this year's volunteer recognition awards, which will be presented Feb. 9, 2020, during a ceremony at The ARA Show™ in Orlando, Fla.
Industry Ambassador Award: Peggy DeFrancisco, Taylor True Value Rental-Inverness, Inverness, Fla.
This award recognizes an individual who has demonstrated long-term leadership and service to the association at the national, state, local or provincial levels.
DeFrancisco has demonstrated tireless leadership serving at the state and national levels over the past decade. She served on the ARA of Florida board from 2010-2016, including a term as the ARA of Florida president. In 2016, she was elected to the national board as ARA Region Three director. During her tenure as Region Three director, she worked to strengthen the state associations in Region Three. This included reactivating dormant state associations in Mississippi and South Carolina. In addition to her work at the state and national levels, DeFrancisco also has served on the ARAPAC [ARA's Political Action Committee] Council, the show task force and attended ARA's National Legislative Caucus to advocate for equipment and event rental in Washington, D.C.
Exemplary Service Award: Sarah Wilper, United Rentals, Bloomfield, Conn.
This award recognizes an individual or group who have made a significant contribution in a defined area of association service (such as government affairs, education, technology or workforce development).
In 2017, while serving as president of ARA of Connecticut, Wilper was contacted by other Connecticut members, who, without notice, were being denied tent permits from West Hartford fire marshals and inspectors. She contacted the American Rental Association (ARA), which in turn hired Capitol Consulting, a lobbying firm with relationships with the Department of Administration Services (DAS), the state agency responsible for oversight of state fire marshals and inspectors. Inaccurate training materials were determined to be one reason for the denial of permits. In response, and with the assistance of Capitol Consulting, Wilper coordinated with other Connecticut members to develop and present accurate information at a subsequent training session. An opportunity to submit a proposed change to the Connecticut state building code and fire safety code (3103.5.9) also was identified. Wilper took the initiative in obtaining an engineering study, which produced results supporting the industry's tent ballasting "rule of thumb" of 10# sq. ft. This was confirmed by a second, separate engineering study, which Wilper and others in the industry worked tirelessly to facilitate by providing member and manufacturer input. The results and the final proposal were submitted to the DAS in June 2019. Over the two years necessary to research and submit this proposal, Wilper remained fully engaged in the project, providing knowledge and input, even though she no longer served as president of ARA of Connecticut and had temporarily left ARA general membership. She wanted to "see this through to the end." Wilper's knowledge and expertise, persistence, persuasion and skillful use of her relationships with others in the industry were essential to complete this work and produce the final results.
Industry Impact Award: Steve Ledwell, Ledwell Manufacturing, Texarkana, Texas
This award recognizes a manufacturer supplier and/or independent manufacturer representative rental industry professional who made a significant impact on the association and/or industry during the past two years.
Ledwell and Ledwell Manufacturing are leading by example within their community by supporting various nonprofit organizations both financially and with the contribution of time. They also are strong advocates of workforce development and in November 2018, Texarkana College opened its new Workforce Training Center in honor of the Ledwell family. James Henry Russell, president, Texarkana College, said the Ledwell name in the community is synonymous with excellence, honor and superior work ethic. Some of the various ways the company has supported the community include: 
The local branch of Court Appointed Special Advocates (CASA) raffled off a tiny house this past spring to raise money for their organization. Ledwell, along with several other businesses in the community, donated time and materials to help build the house.
Watersprings Ranch, a nonprofit organization in Texarkana, Ark., helps children in need and houses almost 50 children at a time on its land. The organization's largest legacy resides in building safe, educational and happy homes for children who have not had that in their past. Ledwell employees have donated time, resources and more to the children of this facility.
Alzheimer's Alliance Tri-State assists Alzheimer's patients and oversees Our Place Day Respite Center to provide help for those living with Alzheimer's and their families. The group recently organized a function — Over the Edge — in Texarkana, Texas, that raised more than $65,000. The community came together to scale down the walls of a six-story building on the campus of a local university, Texas A&M — Texarkana. Members of the Ledwell team showed their support by participating in the downward climb, raising over $4,000 combined. 
The First Response Team of America contacted Ledwell Manufacturing in 2009. The organization had five pieces of equipment they wanted to fit on one trailer. Steve Ledwell had them bring the equipment to Texarkana and within 24 hours they were working with a team of designers, welders and fabricators to build a custom donated trailer that goes from town to town saving lives and restoring hope for countless storm survivors.
Rising Star Award: Kyle Tegner, CERP, Special Occasions, Corvallis, Ore.
This award recognizes a young professional who has demonstrated leadership at the grassroots level.
Tegner's mother started the business more than 30 years ago. While in middle school and high school Tegner washed tents, chairs and dishes. He then became a delivery driver when he was old enough to drive and continued working in the business throughout college. In 2013, Tegner purchased the business from his parents and then moved into a new building two years later. Inventory continues to grow and Tegner sees the company continuing to expand and possibly opening a second location in the future. His current focus is on the strategic direction of the company and employee growth. In addition to owning a growing business, Tegner serves as the ARA of Oregon president and is a member of American Rental Association's (ARA) Party & Event Shared Interest Group and the Young Professionals Network (YPN). He has attended ARA's National Legislative Caucus and Leadership Conference. He was named to Rental Management's "12 to Watch Under 40" list in 2018.
Leadership Impact Awards
This award recognizes an individual in each of ARA's 10 regions whose leadership benefited their state, local and/or provincial association and its members over the past year.
Region One: Julie Creedon-Linton, CERP, Creedon & Co., Worcester, Mass.
Region Two: Nathan McCutcheon, McCutcheon Enterprises, Houston, Pa.
Region Three: Bryan Bolt, TopTec Event Tents, Moore, S.C.
Region Four: Bryce Puckett, Kirby-Smith Machinery, Fort Worth, Texas
Region Five: Alex Bauman, In-A-Pinch? Rent It!, Martinsville, Ind.
Region Six: Ashley Pouche, Platte Rental & Supply, Parkville, Mo.
Region Seven: Andrew Heesacker, Arvada Rent-Alls, Arvada, Colo.
Region Eight: Kyle Tegner, CERP, Special Occasions, Corvallis, Ore.
Region Nine: Alberto Pianelli, F & B Rentals, Santa Ana, Calif.
Region 10: Warren Carriere, Alberta Construction Rentals, Calgary, Alberta, Canada