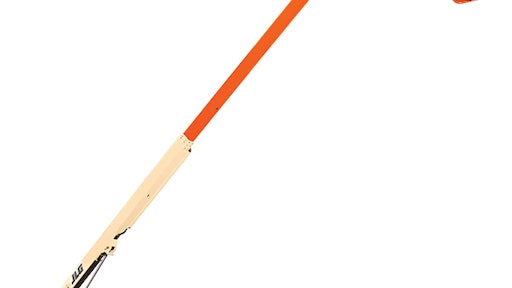 JLG Industries, Inc., an Oshkosh Corporation company [NYSE:OSK] and global manufacturer of mobile elevating work platforms and telehandlers, will launch its 400 Series hi-capacity boom lifts at The ARA Show, Feb. 10-12 in Orlando, Florida, at booth #5001. These new boom models will provide operators with an expanded work envelope and three different capacity zones, delivering greater reach than competitive models offering only one or two capacity zones. 
The 400 Series hi-capacity models include the 40-foot JLG 400S and the 46-foot JLG 460SJ. Each comes standard with a 660 lb. unrestricted capacity zone and 750- and 1,000-lb. restricted capacity zones, allowing operators to bring more tools and personnel to the work area.
"The continued drive for greater productivity by our customers keeps us looking for new and innovative equipment solutions," said Bill Dovey, JLG senior product manager, booms. "Our new hi-capacity line not only delivers on the productivity front but is also rated for up to three personnel in the platform for all capacity zones."
The new hi-capacity models are ANSI 92.20 compliant and heavier in weight than their standard model counterparts, though they retain the same footprint for ease of transport and use in comparable work environments.
"With the ANSI 92.20 standards set to publish in the near future, we anticipate higher capacity booms to become increasingly popular," said Dovey. "To comply with the new standards, all boom lifts must have a load sensing system (LSS). This system limits operation of a machine when the platform is overloaded, automatically keeping operation within the allowable work envelope. We believe this will drive the industry towards these higher capacity models to maximize productivity."
JLG's new hi-capacity boom lifts, similar to the company's new ANSI 92.20 standard boom lifts, do not require placing a load in the platform to recalibrate the load sensing system. Owners and operators of these new 400 Series models will appreciate its new LED display for improved visibility of the platform and ground consoles during operation. These new displays are sensitive to ambient light and adjust their brightness accordingly for maximum visibility and operator comfort.