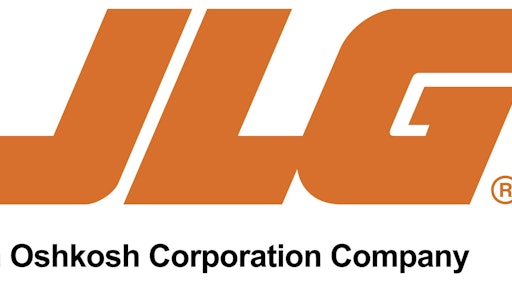 JLG Industries, Inc., an Oshkosh Corporation company [NYSE:OSK] and leading global manufacturer of mobile elevating work platforms and telehandlers, is pleased to announce the expansion of its scissor line to include both specialty lightweight and indoor-only models. These new models will be among the first to feature the new JLG scissor nomenclature and decal design updates. Customers can expect to see both these new models and the new nomenclature on display at The ARA Show, Feb. 10-12 in Orlando, Florida, at booth #5001, with changes to remaining models phased in throughout 2020 and into early 2021.  
The most apparent changes customers will notice is the series name and category lettering - R, ES or RT – moved to the front of the model number, a suffix added behind the numbers for specialty models such as i for indoor only or l for lightweight, a modern, more visible font for easy identification of machine type from a distance, new door decaling and caution tape added to the bottom of the platform - similar to that found on JLG scissor lifts in Europe. These visual indicators serve as differentiators in most cases between pre-ANSI 92.20 and ANSI 92.20 compliant models.
JLG will continue to offer its dual line of electric and hydraulic drive scissors lifts. For electric drive models, the ES before the model number will be electric blue, indicating an electrified feature. The R before the model number on the hydraulic drive units will remain black, as will the RT in front of rough terrain models.
"The new ANSI standards served as inspiration to simplify the model numbers across our two popular scissor lines," said Rafael Nunez, senior product manager, scissors, JLG Industries. "We took the opportunity in conjunction with meeting the new standards to align our model numbers to make it easier for our customers and their customers to understand the characteristics of each model. The first two numbers for each model refer to platform height, the second two to platform width."
In addition to simplifying customer product selection by making the JLG scissor portfolio easier to navigate and explain, the standardized nomenclature and new decaling will help shorten the learning curve for service technicians. Customers will be able to explain through a few easy-to-identify visual aesthetics on the machine what type of unit they have, allowing a service tech to more quickly troubleshoot the situation or understand what tools and parts may be required for an onsite service call.
Companies in this article