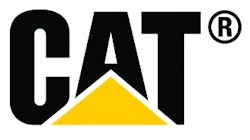 Caterpillar Inc. has been named to the 2014 Dow Jones Sustainability Indices (DJSI), recognizing Caterpillar as a sustainability leader in the Industrial Engineering sector. This marks the 13th year for Caterpillar to be included in the list since DJSI debuted in 1999.

The annual DJSI process involves a thorough analysis of corporate economic, environmental and social performance factors, assessing issues such as innovation management, supply chain management, climate strategy, product stewardship, labor practices and health and safety.
"Caterpillar has been committed to sustainability for many years because we know we can be profitable while also best serving our customers and our people by promoting the common good," said Doug Oberhelman, chairman & CEO of Caterpillar.

"I'm proud that in early 2014 we honored our longstanding commitment and recognized sustainability as another core value of the company, clearly stating our responsibility to produce sustainable solutions. Raising sustainability to one of our bedrock values – joining Integrity, Excellence, Teamwork and Commitment – acknowledges both what we have done in the past and will do in the future. As I talk with customers, they consistently tell me that sustainability is one of their major concerns, and that's why we strive to provide more sustainable solutions for our customers," Oberhelman added.

Among the reasons Caterpillar made the 2014 list are:
Innovative and more sustainable products like the Cat 336E H Hybrid Excavator, which uses up to 25 percent less fuel per hour than the standard 336E and up to 50 percent less fuel per ton of material moved than the predecessor 336D.
Product stewardship through businesses like remanufacturing. Over the last 10 years, Caterpillar's U.S. and overseas remanufacturing facilities have returned more than 500,000 tons of materials – materials that might have otherwise been scrapped or gone to a landfill. In fact, last year, 18 percent of Caterpillar's reported revenue was from products, services and solutions that demonstrated a substantially improved sustainability benefit over existing offerings.
An aggressive strategy to mitigate climate change by investing in efficiency and emissions-reduction technologies that are important to our stakeholders and represent significant areas of opportunity for our business.
Establishing new, more aggressive goals for Caterpillar facilities including energy efficiency, greenhouse gas reduction, water conservation and waste reduction.
For more on Caterpillar's sustainability story and how it benefits customers, stockholders, people and planet, read the 2013 Sustainability Report or check out Oberhelman's recent speech, "Caterpillar's Commitment to Sustainability."