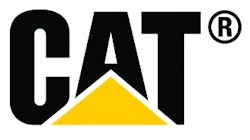 Caterpillar Venture Capital Inc., a wholly owned subsidiary of Caterpillar Inc., announced today that the company has made an equity investment in Powerhive, an energy solutions provider for emerging markets.
Caterpillar Ventures is one of eight investors in a $20M Series A round, which was led by Prelude Ventures and also includes First Solar, Total Energy Ventures and Tao Capital Partners. The venture financing will support Powerhive's global expansion and continued growth in East Africa, where the company has operated rural microgrids since 2012.
Collaboration between Powerhive and Caterpillar will combine Caterpillar's depth of experience in emerging markets, technical expertise and scale with Powerhive's pioneering microgrid solutions to advance both companies' ability to serve energy demand growth in emerging markets during the 21st century.
"Caterpillar's global reach and vast network of local partners will unlock new opportunities for electrification in remote, underserved regions," said Powerhive CEO Chris Hornor. "We're excited to work with a company that has built a reputation of integrity and quality during its 90-year existence and has been committed to a broad energy portfolio and sustainable development."
Powerhive leverages its proprietary technology platform to develop and operate portfolios of renewable microgrids that supply affordable, reliable and productive electricity to off-grid communities in emerging markets. Powerhive's long-term and scalable energy access solution drives rural economic development, reduces energy poverty and results in cleaner, more resilient energy infrastructure in some of the world's most vulnerable communities.
"We are excited about our investment into Powerhive as it further positions Caterpillar as the go-to source for the complete microgrid solution," said Steve Niehaus, Caterpillar Vice President with responsibility for the Electric Power Division. "No matter where our customers are in the world, they can turn to Caterpillar and our unmatched dealer network to integrate alternative energy solutions like solar and energy storage with our generator sets so they have a sustainable, reliable power solution that is fully supported for years to come."  
Caterpillar's investment into Powerhive builds on its commitment to developing products and services that contribute to sustainable power generation and utilization of all energy resources. Over the past year, Caterpillar Inc. has invested in Fluidic Energy for energy storage and signed a strategic alliance with First Solar for an integrated photovoltaic (PV) solar solution for use in microgrid applications.