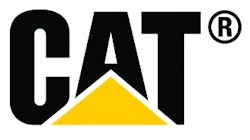 ULURU, NORTHERN TERRITORY, Australia--The first-ever Cat on-highway trucks received an enthusiastic response from the more than 300 people at a launch event in Uluru, Northern Territory, Australia.
The new trucks – the Cat CT610 and Cat CT630 – were developed by NC2, a joint venture between Caterpillar and Navistar. The trucks are being assembled in Tullamarine, Victoria and will be sold through a newly formed Australian network composed of select Cat dealers.
"The launch of these trucks opens a new chapter in the history of Cat products," said George Taylor, General Manager of Caterpillar's Global On-Highway Division. "For the first time ever, the power of the Cat brand is being delivered in on-highway vehicles."
Jeff Tyzack, General Manager, Sales and Marketing for Australia, provided an overview of the two new products, which are both conventional prime movers and are available in day-cab and extended-cab options:
The Cat CT610 is powered by the 470-hp Cat C13 engine. With a bumper to back-of-cab (BBC) measurement of 2.72 metres, it is targeted to 19-metre applications and has a capacity of up to 57 tonnes.
The Cat CT630 is powered by the 550-hp Cat C15 engine. With a BBC measurement of 3.10 metres, it is suitable for B-double on-highway roadtrain applications and is available in both 72-tonne and 90-tonne options.
"The Cat CT610 and Cat CT630 vehicles are designed to address Australian customers' requirements in a number of important ways," Tyzack continued. "These products are powered by Cat engines, which have a legendary reputation for reliability, durability and fuel economy. The trucks offer best-in-class fuel economy, unparalleled driver satisfaction, unprecedented uptime and will deliver low cost of ownership. And they are backed by an unsurpassed dealer capability that provides a one-stop solution for Australian truck operators."
Durability is a critical factor in Australia.
"We've chosen a chassis package to support the higher loads, in accordance with the Australian market's demands," Tyzack said. "We've added stronger cross members, thicker frame rails, higher capacity axles and suspensions, better routing and clipping of all hoses and wires in the chassis, and stronger suspension and cab supports."
Tyzack also noted the front axle of the CT610, by Meritor, is rated at 6.5 tonne and is mounted on parabolic springs and a proven Arvin Meritor RT-46-160 rear axle is rated at 20.9 tonne. The rear axle set utilises road friendly Hendrikson HAS-460 suspension, and is likewise rated at 20.9 tonne.
Designed with minimal special tools and ease of access for technicians, the Cat CT610 and Cat CT630 will be in and out of the shop in record time. In total, more than 60 efficient repair and maintenance features have been incorporated. For example, transmission replacement time has been reduced by 90 minutes, while headlight bulbs and windshield wiper blades can be replaced by a driver or mechanic without tools.
Ergonomic design was incorporated into the cab to enhance the driver environment, innovations like a low-effort easy tilt hood. Our engineers have also synchronized service intervals so that customers gain an average of 59 more days on the road.
NC2 Global LLC is a 50/50 joint venture between Caterpillar (NYSE: CAT) and Navistar (NYSE: NAV) which will develop, manufacture and distribute commercial trucks globally, outside North America. NC2's product line will feature both conventional and cab-over truck designs and will be sold under both the International and Cat brands. More information is available at www.nc2.com.
Companies in this article