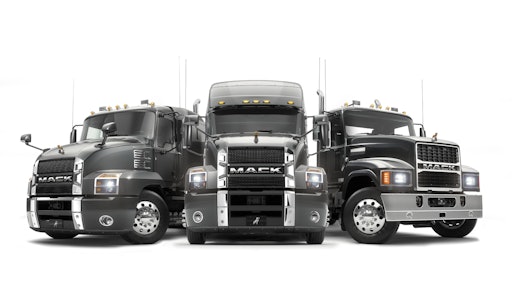 Mack Trucks
Mack Trucks announced that the company and the United Auto Workers union reached an agreement on the terms of a new four-year agreement that would cover approximately 3,500 employees at six facilities in Pennsylvania, Maryland and Florida.
In conjunction with the agreement, the UAW has ended its strike against the affected facilities, effective 9 a.m. on October 25. 
"The new agreement allows us to continue providing our UAW-represented employees and their families with an attractive package of wages and benefits, while safeguarding the company's competitiveness and supporting the success of our customers," said Mack Trucks President Martin Weissburg.
Mack Trucks is part of the Volvo Group, one of the world's leading manufacturers of trucks, buses, construction equipment and marine and industrial engines. The Group also provides complete solutions for financing and service. The Volvo Group, which employs almost 100,000 people, has production facilities in 18 countries and sells its products in more than 190 markets. In 2018, the Volvo Group's sales amounted to about $43 billion.