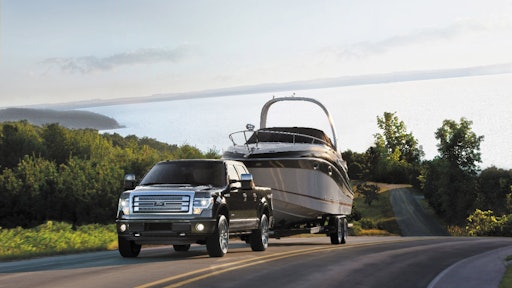 Strong sales and continued domestic-parts sourcing kept the Ford F-150 and Toyota Camry in the top two spots in Cars.com's 2014 American-Made Index in a year that had the fewest vehicles eligible in the AMI's nine-year history.
Toyota Tundra and Honda Ridgeline are the other pickup trucks on the list, rated No. 5 and No. 8.
Cars.com says only 10 cars were eligible for the AMI in the 2014 model year.
Just 13 models assembled in the U.S. have domestic-parts content of 75% or higher, according to the National Highway Traffic Safety Administration, but three were disqualified because they're being discontinued. In the 2013 model year, 14 cars met that threshold. Twenty cars met the threshold in the 2012 model year, and 30 cars met it a year before that.
Cars.com's American-Made Index recognizes cars that are built here, have a high percentage of domestic parts and are bought in large numbers by American consumers (resulting in more Americans being employed to build them).