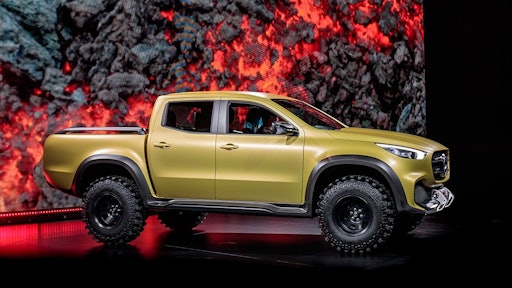 Daimler chief executive Dieter Zetsche says the midsize Mercedes-Benz X-Class pickup truck is unlikely to be sold in the United States.

"In the U.S. aligning the premium to the midsize is kind of a contradiction because a premium truck is a fullsize truck," he said in response to an Autoblog question. "Therefore ... we do not see the U.S. market as a relevant market or a suitable market for that truck."

The US luxury truck segment is dominated by Ford, Chevrolet, GMC, and Ram, with loaded-up models commanding high prices and offering strong towing and hauling capability.

Still, the Chevy Colorado and GMC Canyon reinvigorated the midsize truck market, and new versions of the Honda Ridgeline and Toyota Tacoma have made it more competitive and offered consumers broader choices, though none are truly considered luxury vehicles.