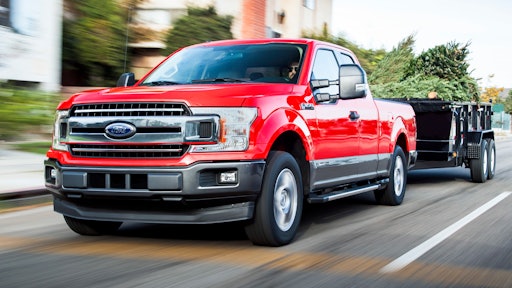 Reuters reports California and 18 other U.S. states promised to fight a Trump administration proposal to weaken fuel efficiency standards for cars and trucks and force states into line, arguing the United States has an obligation to protect the environment.
The administration billed the proposed rollback from Obama-era fuel efficiency standards as a way to help car companies and lower vehicle prices, but critics said the plan would accelerate climate change and increase fuel prices. By seeking to strip California of its authority to set its own strict vehicle emissions standards, the proposal also opens new questions about the limits of federal powers over states.
The 19 states and Washington D.C. announced they would sue to halt the proposed rollback, touching off what will likely be a heated legal showdown. It could also become a polarizing issue in elections in November.
Many U.S. states have adopted California's emission rules, and together they make up about one third of the U.S. auto market – making the stakes for the autos industry enormous.
TheHill.com's coverage says the Obama administration set the standards in 2012 as part of a set of rules meant to intensify from 2017 through 2026. Instead, the EPA and DOT are now proposing freezing the standards at their planned 2020 level.
The agencies said new cars and light trucks built in 2020 through 2026 would average 37 miles per gallon under the proposed freeze. Obama's rule would have resulted in 54.5 miles per gallon by 2026.
The administration said the freeze would boost U.S. oil consumption by about 500,000 barrels of oil a day by the 2030s, and argued it would prevent up to 1,000 traffic fatalities per year by reducing the price of new vehicles and so prompting people to buy newer, safer vehicles more quickly.