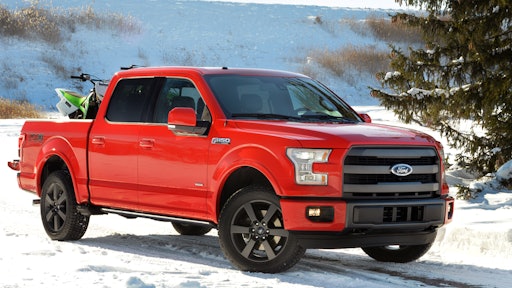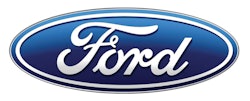 Ford is giving customers a chance to test how tough the aluminum-bodied 2015 F-150 pickup truck is by devising their own challenges.
The "You Test" campaign gives actual Ford F-150 drivers and fans the opportunity to sit behind the wheel of the all-new 2015 F-150 before nearly anyone else in the world. If you're interested in putting the truck through its paces, go to BuiltToughTest.com and tell Ford how you would test the toughness of the new F-150 pickup – maybe through a grueling off-road challenge, or even through the daily routine of a demanding job site.
"We're looking for people who know how to punish a truck," said Eric Peterson, Ford F-150 marketing manager. "'Built Ford Tough' isn't just a tagline; it's the philosophy that drives us every day to make the best trucks out there, and it's what has made F-Series the No. 1 truck for nearly 40 years."
Up to five winners will be selected to spend up to a week behind the wheel of a new F-150 while video crews document the truck undergoing real-world testing. The videos will be posted to YouTube.com/FordTrucks.
Entries must be received by May 31, 2014. Winners will be announced before Sept. 1, 2014. No purchase necessary. Complete terms and conditions are available at BuiltToughTest.com.
The all-new F-150 is the toughest F-150 ever, with a high-strength steel frame and a high-strength, military-grade, aluminum-alloy body. The new F-150 will undergo more than 10 million miles of toughness and durability testing before it reaches showrooms later this year.
F-150 is also the preferred light-duty pickup among workers in some of the toughest vocations. According to Polk registration data of light-duty pickups, 53 percent of these truck drivers in the heavy construction industry, 56 percent in the heavy hauling industry and 60 percent in the energy/utility industry drive F-150 pickups.