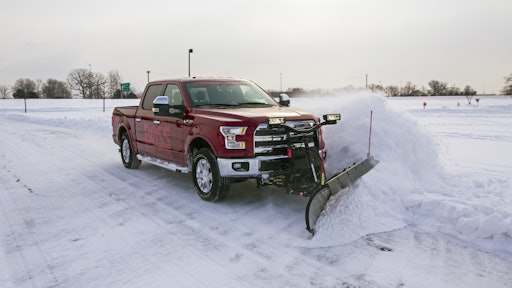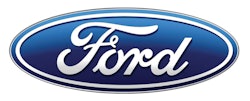 Ford's new snow-plow prep option is available on the all-new 2015 F-150. Ford is expected to be the only manufacturer to offer a light-duty snow-plow prep option across all cab configurations – Regular, SuperCab and SuperCrew.
When snow plow mode is activated via the push of a button, the vehicle temporarily turns off nonessential features to provide dedicated power for the plow.
Snow-plow prep is a $50 option (excluding the plow) on four-wheel drive F-150s equipped with a 5.0-liter V8 engine, and is available on XL, XLT and Lariat trim levels.
Upon taking delivery of a new F-150 with the snow-plow prep option, owners will need to take their truck to a Ford Qualified Vehicle Modifier to purchase and install the plow hardware. The maximum light-duty plow weight will be over 450 lb. 
The all-new 2015 F-150 pickup truck started arriving in dealerships at the end of 2014.