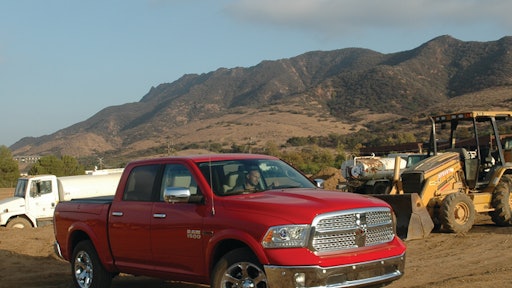 Chrysler Group is recalling an estimated 159 trucks to inspect and, if necessary, replace their transmissions.
 
A supplier advised Chrysler Group that a small shipment of its transmissions contain a defect that may prevent a vehicle from shifting into park.
 
Chrysler Group is unaware of any associated injuries, accidents or customer complaints associated with this defect.
 
Chrysler Group will contact owners of certain model-year 2014 Ram 1500 pickups and advise them when to schedule service.
 
The affected vehicles were built with eight-speed automatic transmissions during a 12-day period earlier this year. Service technicians will inspect these vehicles to determine if the defect is present; if so, their transmissions will be replaced at no cost to customers.
 
Vehicles subject to this campaign number approximately 125 in the U.S., 32 in Canada and two outside the NAFTA region.
 
Customers who have concerns may call 1 (800) 853-1403.