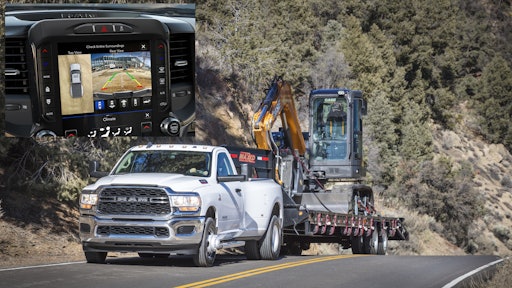 The Ram brand reported record sales of 703,023 vehicles for 2019. It is the highest level of full-year sales for the brand since FCA US launched the brand in 2009, and an 18% increase over 2018 unit sales.
Ram full-year pickup truck sales also rose to a record level of 633,694 vehicles; also an 18% increase over 2018.
All this comes as the average transaction price of the Ram 1500 has jumped almost 50% from 2010 to about $50,000. Meanwhile, the average transaction price for the Ram Heavy Duty has increased more than 20% to about $55,000.
"These results underscore two significant decisions we have made when it comes to Ram – invest in technology and adopt a three-truck strategy," said Reid Bigland, Head of Ram and U.S. Sales. "It has taken some hard work, but it has been a true reward to see how Ram has evolved over the past 10 years."
In 2018 the new Ram 1500 came to market with a massive 12-in. Uconnect 4C touchscreen in the center console. It leads the pickup world in technology, featuring split-screen capability, 360-degree camera views and exclusive content from SiriusXM with Personalized Stations Powered by Pandora, which delivers ad-free personalization not found on any other audio entertainment service. The move was predicated on the belief that Americans were spending more time in their trucks and they wanted the same accessibility to all things cyberspace they could get in their homes.
Ram's three-truck strategy also kicked off in 2018. With introduction of the 2018 Ram 1500, FCA decided that production of the previous generation's entry-level model would continue. The Ram 1500 Classic now provides a high-value choice for truck buyers. Consumers who want additional features and the newest technology now shop the new Ram 1500.
This year, FCA followed the Ram 1500 success by introducing a redesigned heavy-duty Ram.