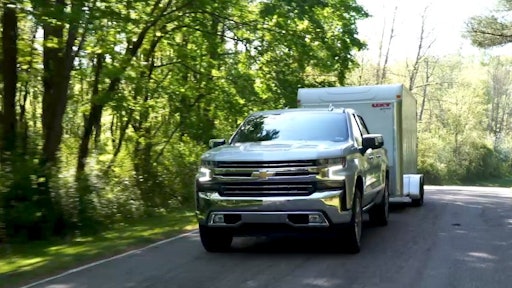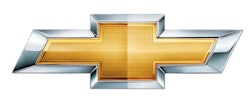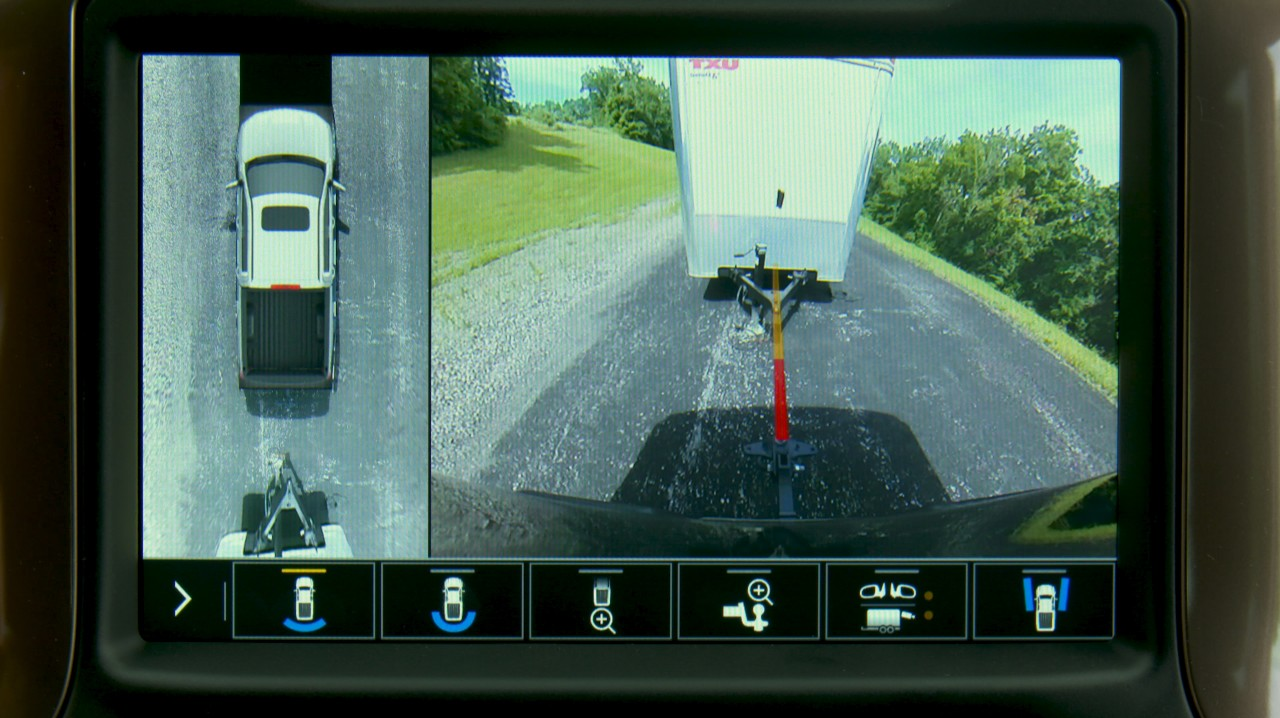 Part of the Advanced Trailering System, Hitch Guidance with Hitch View adds dynamic backing guidelines to the Rear Vision Camera system to help customers line up their hitch.The new 2019 Silverado 1500 will introduce several towing features to improve customers' trailering experiences.
In developing the all-new Silverado, Chevrolet spoke with 7,000 customers over the course of 18,000 hours. Sixty percent of those surveyed named towing as a key purchase consideration. Another recurring theme was the difficulty many customers have with certain aspects of trailering.
To address this, all four trailering levels offered on the 2019 Silverado 1500 will provide customers more confidence, easier trailer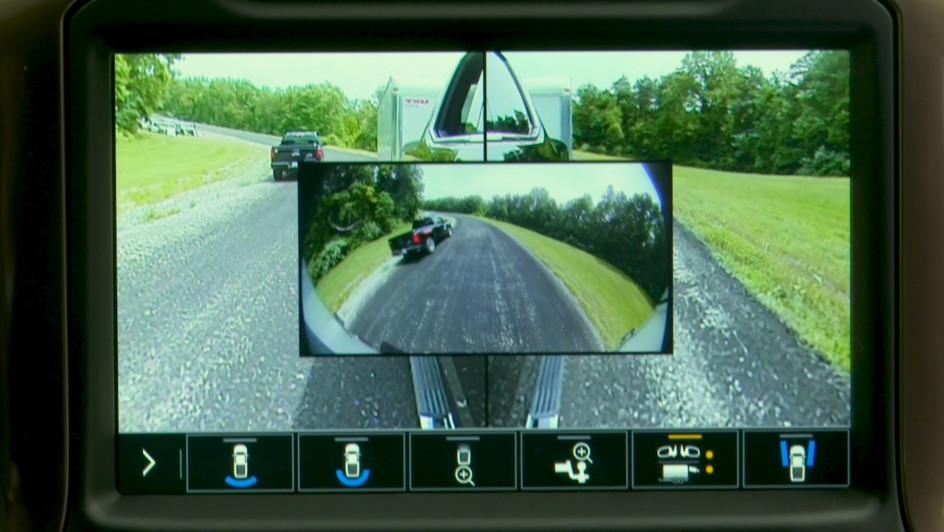 Chevrolet's Trailer Camera Package enhances trailering views from the Silverado 1500's cockpit, using up to four available cameras to provide a 270-degree view. hitching and improved connectivity between the truck and trailer.
"Ultimately, these technologies serve to eliminate common pain points of towing and help provide customers with a less stressful experience while trailering," said Tim Herrick, executive chief engineer, Full-Size Trucks, General Motors.
All light-duty Silverado models have myChevrolet trailering phone app capability and customers can add the Advanced Trailering System, which includes access to the system in-vehicle.
The Trailering Camera Package works in conjunction with both of these technologies and provides a more comprehensive trailer view.
Chevrolet is also helping to take the guesswork out of calculating the combined weight of customers' truck and trailer combinations thanks to an industry-first trailering label.
myChevrolet app trailering features 
Included with the purchase of all 2019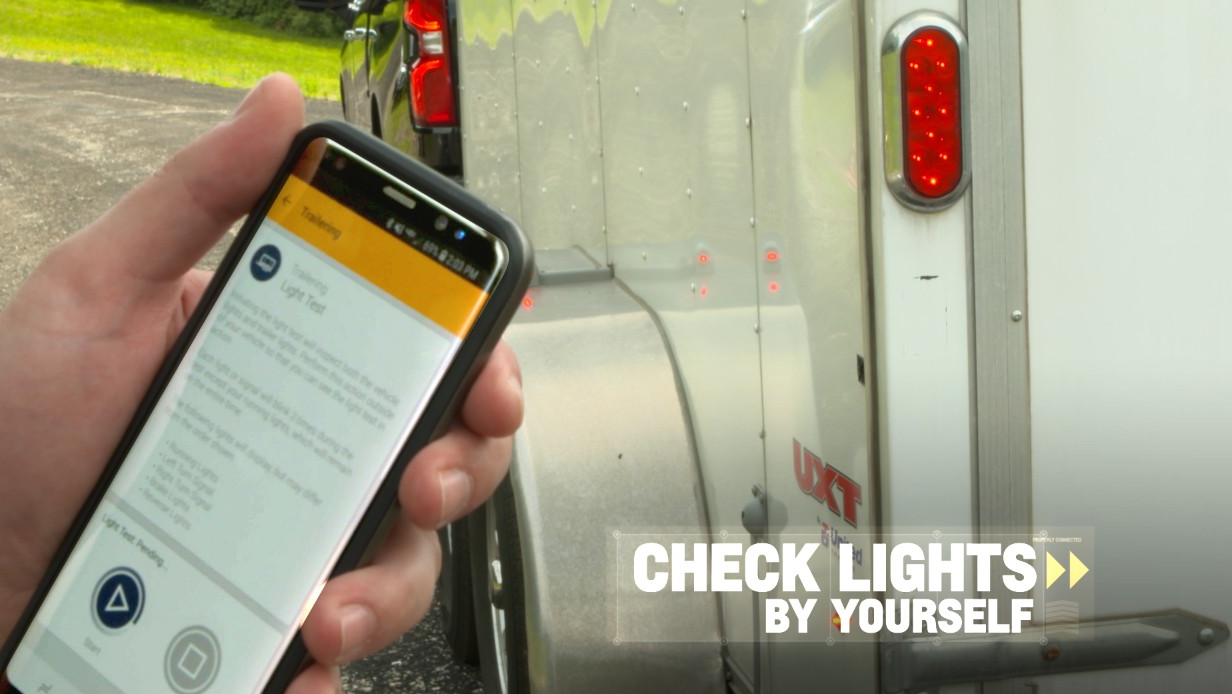 The MYChevrolet ,mobile app allows the driver to test trailer lights alone using an automatic light sequence. Silverado 1500s, the myChevrolet app will offer select trailering features such as pre-departure step-by-step towing checklists and a glossary of towing terms for compatible smart phones and data plans.
The myChevrolet phone app also allows drivers to conduct a trailer light test that uses an automatic exterior light sequence to help confirm that the trailer is properly connected. In the past, this was a two-person job – now a single individual
Included with purchase of all 2019 Silverado 1500s, the MyChevrolet app allows one person to use an automatic exterior light sequence to confirm that the trailer is properly connected.can properly connect a trailer and check the lights.
The trailer light sequence can also be activated via the Advanced Trailering System.
Advanced Trailering System
For customers who tow more often, the Advanced Trailering System provides features to make towing a more seamless process. The system is standard on LTZ and High Country trim levels and available on LT, RST and Trail Boss trim levels. The system includes: 
Auto Parking Brake Assist: Customers who've been frustrated when the truck they aligned perfectly with the trailer hitch moves when they put it in park will appreciate this unique technology. It sets automatically when the vehicle is put into Hitch View to help avoid vehicle movement after the customer lines up the truck with the trailer and then shifts to park.
Hitch Guidance with Hitch View: This adds a dynamic backing guideline to the Rear Vision Camera system to help customers line up their hitch, adding some precision and a visual cue to reduce the difficulty of aligning a hitch to a trailer.
Trailer Tire Pressure Monitoring System: When properly equipped, this optional feature can monitor the tire pressure of the trailer tires using the truck's infotainment system. This system also allows customers to monitor the temperature of their trailer tires to help prevent blowouts from overheating. Requires optional equipment and dealer installation.
Advanced Trailering System infotainment app
The available Advanced Trailering System allows customers to track the mileage, fuel economy and transmission temperature of their truck while towing. Customers can create and store up to five profiles, including guests, for different trailer types.
Brake gain memory is part of this system and works with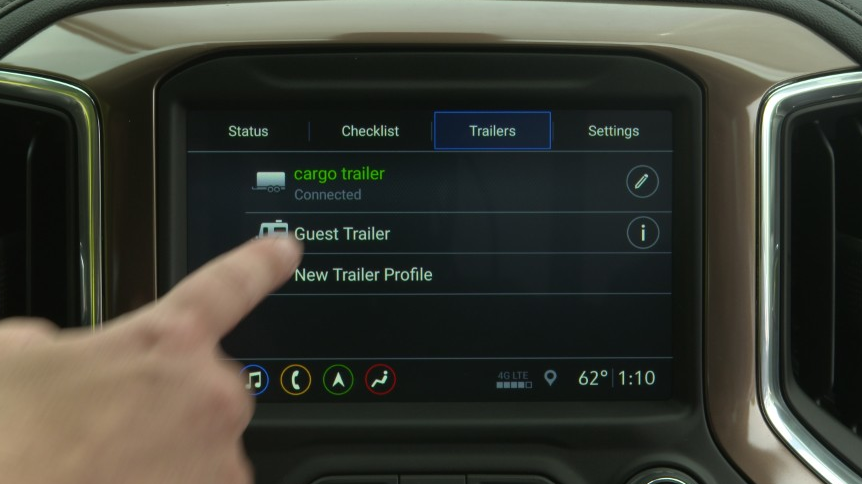 The Advanced Trailering System infotainment app allows customers to store five trailer profiles, including trailer-brake gain, for different trailers. the Integrated Trailer Brake Controller, which provides fingertip control of the trailer brakes, to let the customer set and save the controller's brake gain setting for each trailer within their profile.
Another industry-first, Trailer Theft Alert, can activate the truck's lights and horn if the harness of the trailer attached to the truck is disconnected. Customers enrolled in the OnStar Safety & Security Plan will also receive a theft alert via their preferred method of contact: phone, text or email.
The available wireless trailer tire pressure and temperature monitors listed above are also integrated into this system. Four sensors come with the Advanced Trailering System, with more available as accessories. Dealer installation is required.
Trailer Camera Package
This all-new package enhances trailering views with three cameras that provide a 270-degree view:
Standard Rear Vision Camera
Two side-view cameras mounted in the side view mirrors
An optional fourth accessory camera that mounts to the trailer provides an even more comprehensive view while towing
Trailering label
Not all trucks, even from the same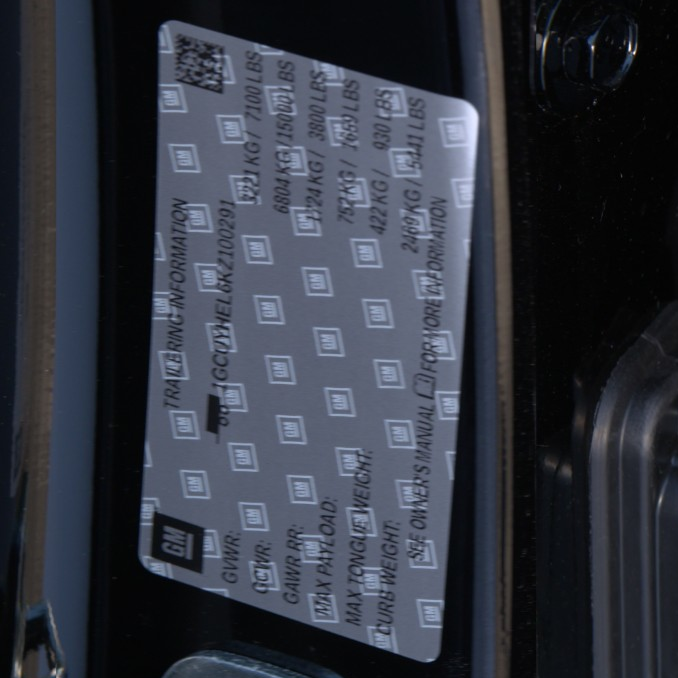 Chevrolet has created a unique trailering label that provides customers with the information they need to calculate the exact capacities of their individual pickup.manufacturer, are exactly alike in terms of their capacities to tow and haul. Capability tends to vary widely from truck to truck and can be difficult to calculate.
To address this, Chevrolet has created an industry-first trailering label that is located on the driver's side door jamb of all next-generation 2019 Silverado pickups. This label provides customers with the information they need to calculate their pickup's exact capacities.
This label takes the guesswork out of towing and hauling and is tied to VINs of individual trucks, providing information such as:
Gross vehicle weight rating
Gross combined weight rating
Gross axle weight rating (rear)
Maximum payload
Maximum tongue weight
Curb weight
The 2019 Chevrolet Silverado goes on sale in the fall of 2018.        
Request More Information
Fill out the form below to request more information about
Chevrolet Fits 2019 Silverado 1500 Pickup Truck for Towing