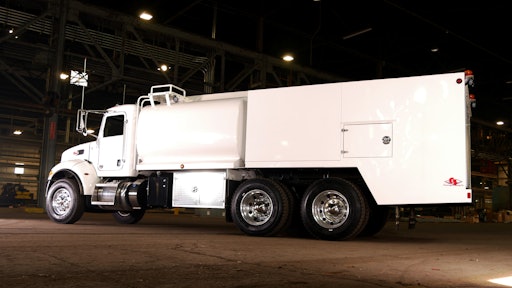 Curry Supply offers some important points to think about when choosing a new fuel truck or mobile PM lube truck:
Keep it simple: Most of us like customizing things to meet our individual needs. However, using standard configurations and off-the-shelf components reduces time for costly repairs down the road.
Quality: Review the potential manufacturer's products and make sure its quality meets your expectations. Everything from raw materials to paint surface preparation can tell you a lot about the quality of the final product.
Capacity: Make sure the truck you plan to purchase is the right size for the job to keep the operator on site working and not back at the shop refueling oil tanks.
Product distribution: The pump is the heart of any fuel or lube truck. Make sure the flow rates and pump type meet your needs based on general usage, demographic location, product type(s) and budget.
Fluid data management: With the pace of doing business continually increasing, so should the ability to know what's available, where and when. Today's systems incorporate both live and daily reporting to keep track of products delivered and help businesses track every drop.
Filtration systems: The need for better filtration keeps growing as equipment evolves and becomes more expensive to maintain and repair. Before purchasing any fuel or lube equipment, discuss with the manufacturer the dispense filtration options available to meet your equipment specifications.  
Options: From Wiggins fast fill connections to onboard monitoring systems, the options list is endless. Work with a knowledgeable sales staff to fit your new equipment to what you need and not what someone wants to sell you. This is an important part of your business for many years to come, so it needs to meet your needs and demands in order to make you profitable at what you do.
Companies in this article