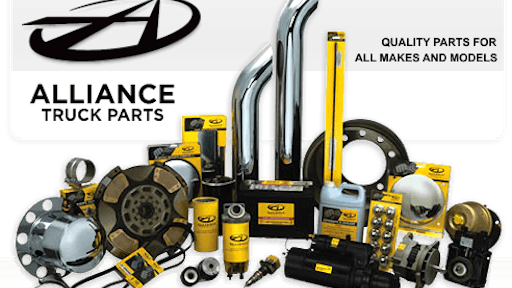 Daimler Trucks North America LLC's (DTNA) Alliance Parts brand continues to expand its retail footprint to better serve customers by adding 15 new locations during October and November. Three standalone stores and 12 in-dealership retail locations opened across the U.S. and Canada, including standalone stores in:
·      Carrefour du Camion in St. Quentin, Quebec.
·       Houston Freightliner in Lufkin, TX.
·       Centre du Camion in Mont-Laurier, Quebec.
Recently opened Alliance Parts retail areas include locations at the following dealerships:
·       Baltimore Freightliner in Baltimore, MD.
·       ATG Tri State Trucks in Westminster, VT.
·       Garage Gilles Roy in St. Georges, Quebec.
·       Freightliner of Toledo in Toledo, OH.
·       Transwest in Grand Junction, CO.
·       Transwest in Greeley, CO.
·       Transwest in Frederick, CO.
·       H&H Freightliner in Hope Mills, NC.
·       Campbell Freightliner in South Brunswick, NJ.
·       Southport Truck Group in Tampa, FL.
·       Boston Freightliner in Everett, MA.
·       Truck Center Companies in Salina, KS.
 "Our priority is keeping customers on the road, so we are increasing our retail footprint in order to meet customers where they are and provide quality parts at the right price," said Brad Williamson, director of marketing, Alliance Parts & Detroit Reman. 
Customers of Alliance Parts will find an ever-increasing inventory of new and remanufactured parts available in-store and online. Recently added parts offerings from Alliance Parts, include height control valves, fuel pumps, water pumps, Detroit-branded carriers, composite bumpers and 14-gauge stainless steel bumper guards.
Detroit trailers are available for nearly all medium- and heavy-duty vehicles. New, composite bumpers feature quick and easy installation with guaranteed fitment and are color-matched to the original grey bumper or easily painted on request. Alliance Parts' new bumper guards fit 90 percent of both DTNA trucks as well as all makes and are interchangeable, rust resistant and include tow hooks. All Alliance Parts meet or exceed original equipment specifications for quality, fit and finish and are backed by a one year/unlimited mile nationwide warranty.
Alliance Parts are now available at more than 800 locations with more locations opening in the near future. 
Go to www.AllianceParts.com for a complete list of Alliance Parts locations and available products.