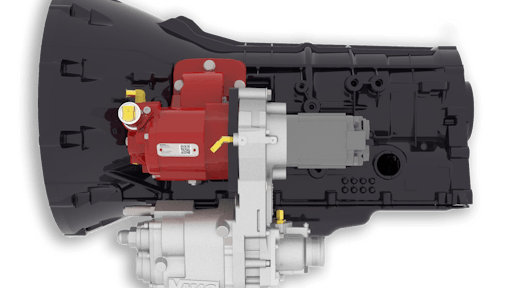 VMAC is developing its state-of-the-art PTO driven technology with the next generation of its Direct-Transmission Mounted Multi-Power System the DTM70-H. The DTM70-H is designed as a configurable, all-in-one solution for service trucks fitted with hydraulic cranes or other hydraulic components, while also providing powerful air-on-demand capability.

The new DTM70-H release will feature a hydraulic bypass valve and an intelligent throttle control system to allow for variable air-on-demand with increased CFM output, while simultaneously providing steady GPM output.
A hydraulic bypass circuit contains a priority flow control valve, which diverts excess hydraulic flow back into the reservoir tank before it reaches the crane, which allows the control system to increase engine RPM resulting in higher CFM output without over-speeding the crane.
VMAC released the DTM70-H for 2017-2019 model year Ford F-250 to F-550 Super Duty trucks with Power Stroke Diesel 6.7L.
Request More Information
Fill out the form below to request more information about
DTM70-H Direct-Transmission Mounted Multi-Power System