In this special edition of Construction Good News, Nic Flannery, executive risk manager at Satterfield & Pontikes Construction, Inc., shares how his company brought together resources from across the Houston construction community to aid in the renovation of the Arrow Child & Family Ministries headquarter – a project that started out small and grew to become a $1 million effort.
Arrow Child & Family Ministries provides child welfare and education services for abused and neglected children and families in crisis. The organization found itself in need earlier this year as its national headquarters in north Houston fell into greater and greater disrepair. Luckily, a personal visit from a founder of Satterfield & Pontikes Construction (S&P) LLP set wheels in motion.
When Laura Pontikes, executive vice president of S&P, toured the Arrow facility late last year she was impressed with the non-profit's ability to provide an array of services including foster care, adoption, child sex trafficking rehabilitation, behavioral support services and specialized education. However, it was clear the space and mechanical systems were in desperate need of upgrading.
"I'll be honest," says Debi Tengler, Arrow's chief relations officer, "the place was depressing to walk into and had stopped functioning as well as it should for the children and families we serve.  Everything from the mechanical systems, to how we used spaces for counseling and treatment, to painting and carpet needed help."  
Pontikes saw the need immediately and without hesitation turned to the design and subcontractor community in Houston for help. The goal was to renovate the space into a clean, modern and cheerful place where those, many suffering from trauma, who walked through the Arrow doors could feel comfortable, safe and cared for by experts.  As importantly, the project needed to be at no cost to Arrow and completed as quickly as possible.
Laura and her husband George, the CEO of Satterfield & Pontikes, immediately sought the help of PBK Architects as well as their own family of companies. In short order, more than 40 different design and construction companies willingly joined the renovation team.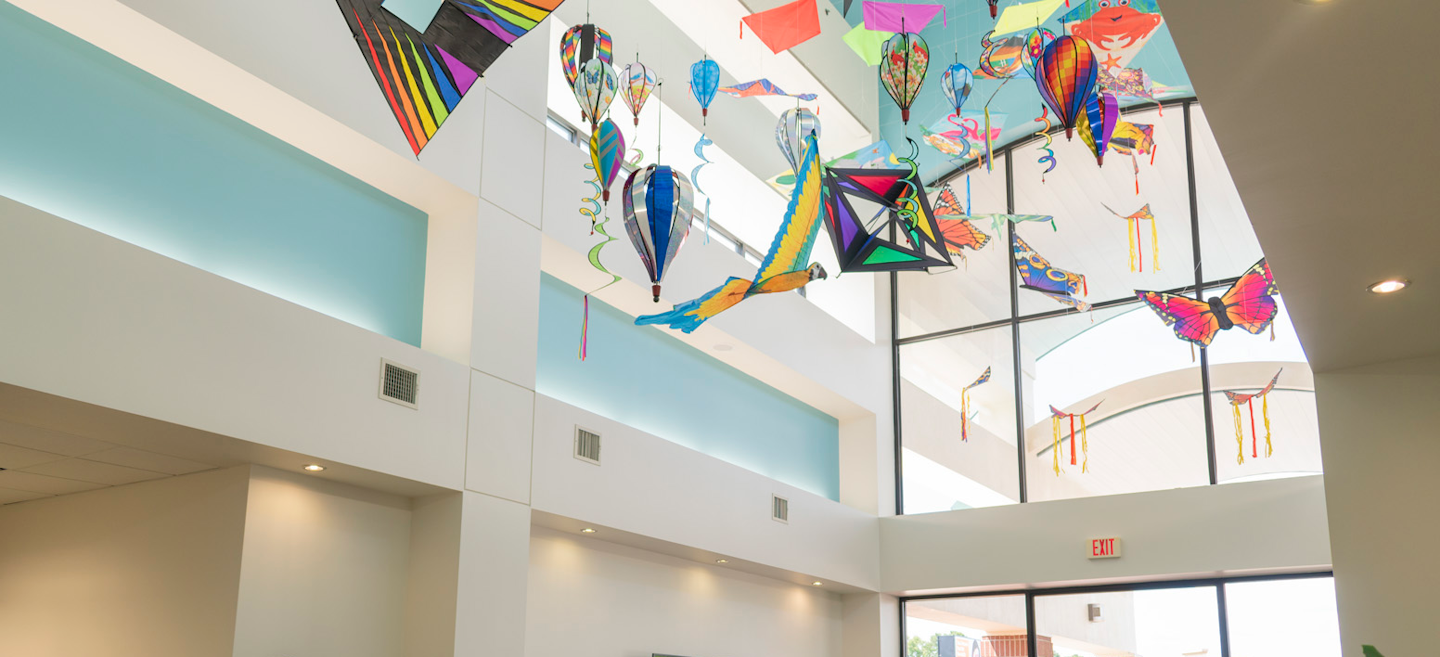 The space was completely gutted and 92 days later, in the midst of a pandemic, staff moved back in to a completely renovated space. Everything from new electrical and data, to commissioned art that soars in the entry way, modern furniture and fresh paint now allow for a completely new experience for those who enter the premises. 
The completed space has doubled the number of conference rooms and added offices, as well as properly equipped areas to serve the needs of children facing difficult challenges with innovative touches such as sensory appropriate fabrics and lighting. Also, "Laura's Family Room" has been added to the national headquarters in appreciation of Pontikes' drive in moving the renovation forward.
Arrow Ministries staff and clients agree the renovation has made a huge difference in the effectiveness of care they provide.  "Ah, this makes me feel safe, like I can float," said 11-year-old Molly upon entering Laura's Family Room.
Scott Lundy, Arrow's CEO, shared that "Arrow is known to serve children who have faced intense challenges and deep trauma from no fault of their own. Our building now looks like we want children to feel – safe and happy. Satterfield & Pontikes and the Houston area construction and design community have helped make healing possible."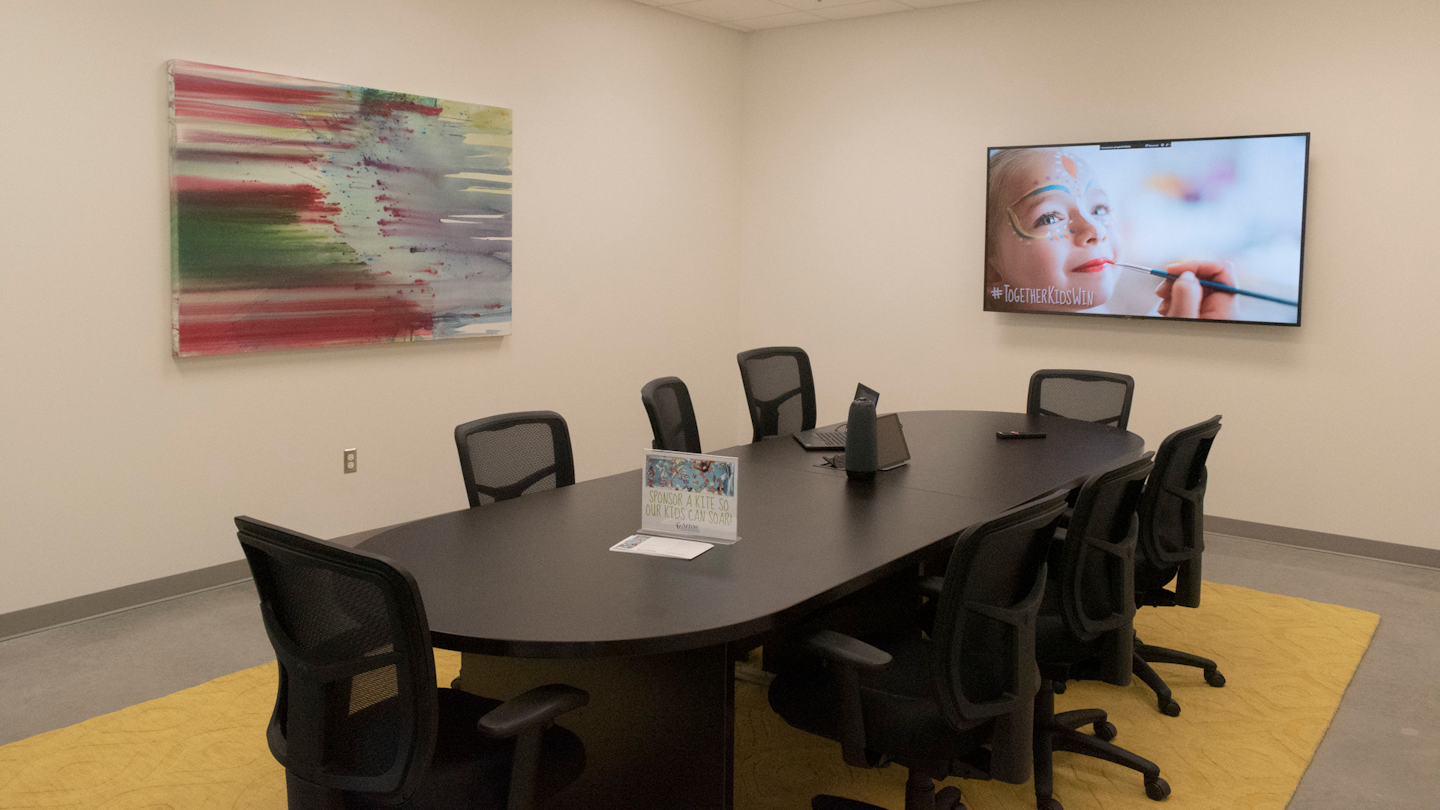 At the time of completion in late August, more than a million dollars had been donated by area contractors. When asked why this community would undertake such a project, Nic Flannery, executive risk manager at S&P, remarked, "Without a doubt, Satterfield & Pontikes is all about doing the right thing for the right reasons. And clearly, our partners in the design and construction industry feel the same way." 
Those contributing to the Arrow Ministries renovation included George & Laura Pontikes, Satterfield and Pontikes Construction, PBK Architects, Poet Interior Designs, LECS, Work Space Interiors by Office Depot, Jericho Woodworks, Derryberry's Mechanical, Marek Brothers, Concrete Color Systems, Raven Mechanical, Jarrar & Company, Bamex Painting, Tag Communications, Houston Interiors, Houtex Glass, Allstate Commercial Flooring, Design Security Controls, Sprint Waste, Spectrum Resource Group, Texas Saffire, Greco Structures, Commercial Flooring, Thorntree Slate, Executive Cleaning Corporation, Westway Construction, Myrex, Marton Roofing Industries, Atlas Wallcoverings & Interiors, Berta Art Studio, Doorpro Systems, J&J Flooring, Ken Newberry and Newberry Architects, Lone Star Flags & Flag Poles, Schluter, MaxCar Plastering, Rollcon, Rubins Custom Rugs, Teri Pugh Studios, James Craig Furnishings, Work Heal Learn Spaces, and Baths of America.