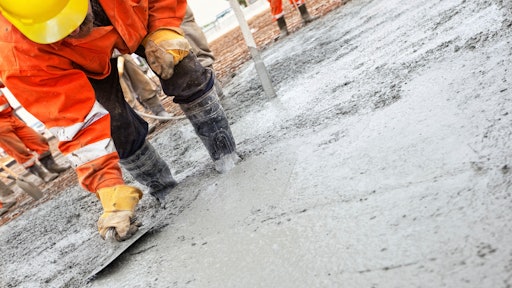 iStock/Getty Images
Concrete finishers have a physically demanding job. They perform specialized masonry work with poured concrete to place, smooth, finish and even repair roads, sidewalks or curbs, large concrete slabs and more. Aside from knowing how to properly finish exterior and interior concrete, concrete finishers also need to be prepared to regularly use power tools such as trowels.
Just like any other job, their salaries vary based on education and experience. So, consider your skill set, certifications and experience level when looking at these salary statistics to determine if you are being fairly compensated or if this career path would suit your financial goals.
According to the website Payscale.com:
The average salary for a concrete finisher in the United States is $30,000 to $70,000.
According to the May 2019 data from Bureau of Labor Statistics:
There are currently 186,000 concrete finishers employed. The average wage for all occupations is $22.76 per hour or $47,350.
The top percent of earners in the industry make an average wage of $36.17 per hour or $75,220.
The top paying states for this occupation are:
Hawaii - $75,680
New York - $72,610
Illinois - $67,700
Alaska - $66,890
Washington - $61,090
Top paying industries for this occupation:
Management of companies and enterprises - $65,330
Architectural, engineering and related services - $58,900
Local government, excluding schools and hospitals - $58,190
Electric power generation, transmission and distribution - $56,600
According to Salaryexpert.com:
An entry level concrete finisher (1-3 years of experience) earns an average salary of $30,078.
A senior level concrete finisher (8+ years of experience) earns an average salary of $48,124.
The Bureau of Labor Statistics projects 12.6% employment growth for cement masons and concrete finishers between 2016 and 2026. In that period, an estimated 22,500 jobs are expected to open up.
This could be a good career path for young people who wish to enter the workforce right after high school and who like practical hands-on work. Most entry level concrete finisher jobs don't require more than a high school diploma and typically provide on-the-job training.