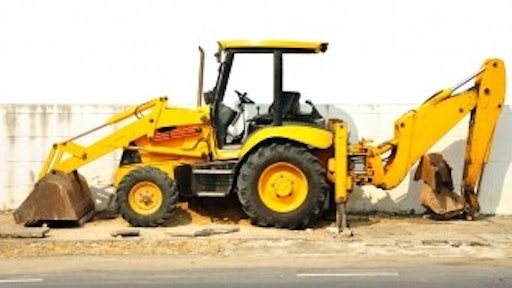 freedigitalphotos.net
Mobile heavy equipment mechanics have an important job. Most work for governments, equipment rental, or large construction and mining companies to make sure needed equipment functions properly.
Heavy equipment mechanics need to make sure machines comply with regulations while following strict safety guidelines. They also have to perform preventative care and maintenance on equipment such as bulldozers, cranes, graders and excavators.
The majority of heavy equipment mechanics in the field only have a high school education with no formal background in heavy equipment repair. Most mechanics in the industry have learned through on-the-job training. Data shows that the salary of a heavy equipment mechanic increases as trainees gain more skills and become more qualified after five years.
So, consider the following statistics on mobile heavy equipment mechanics and their salaries, but remember that a person's salary can depend on many different factors such as location, industry and experience level.
According to the website payscale.com:
The average salary for mobile heavy equipment mechanics in the U.S. is somewhere between $37,000 to $87,000.
Skills that earned the most:
Systems troubleshooting
Mechanical tool repair
According to May 2018 data from Bureau of Labor Statistics:
There are currently 140,260 mobile heavy equipment mechanics employed. The average wage for all occupations is $25.66 per hour or $53,370 per year.
The top percent of earners in the industry make an average wage of $36.83 per hour or $76,000 per year.
Top paying states for this occupation:
Alaska

—

$68,980
Hawaii

—

$68,940
California

—

$65,160
Wyoming

—

$64,260
Nevada

—

$64,120
Industries with the highest levels of employment and average wage:
Machinery, equipment and supplies merchant wholesalers

—

$53,670
Rental and leasing services

—

$50,730
Other specialty trade contractors

—

$50,900
Local government, excluding schools and hospitals 

—

$58,320
Highway, street and bridge construction 

—

$51,930
According to Salaryexpert.com, average salaries for mobile heavy equipment mechanics varied by experience level:
An entry level heavy equipment mechanic (1-3 years of experience) earns an average salary of $44,906.
A senior level heavy equipment mechanic (8+ years of experience) earns an average salary of $76,638
Education levels vary but the majority only have a high school diploma:
73% have a high school diploma
24% have an Associate's degree
3% have their Bachelor's degree
Since mobile heavy equipment mechanics is a career path many can enter without formal training, it's important to note that having certifications can really help demonstrate competence early on. Especially for entry level mechanics, it might help to think ahead to see if this will be a career path you wish to stay in long-term, that way you can begin cultivating the skills and experience needed to command a higher pay. 
This is an industry where new entry level mechanics can expect room to grow. For years, there has been a shortage in equipment repair technicians, and the shortage is only expected to get worse as the current workforce ages and retires. The construction industry as a whole is bracing for roughly 10% of its workforce to retire by the year 2020. This means it is a great time for young workers to enter the field and start gaining career experience in jobs that will be in high demand.