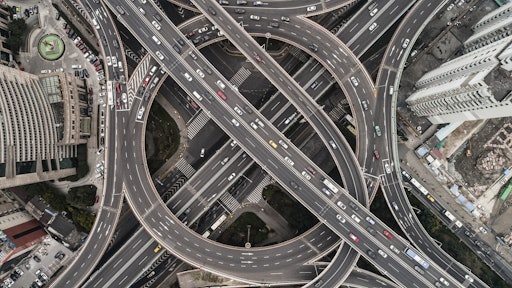 GETTY IMAGES
Recently, the National Asphalt Pavement Association (NAPA) held their mid-year member meeting in Chicago, IL. The individuals who attended are the contractors and producers who build America's roads.
The energy at the meeting was more positive then we've seen in years as everyone is optimistic that we're finally steering the ship in the same direction and that's toward long-term highway funding.
While funding is one issue we're all lobbying for, another aspect of project delay can be attributed to stringent government regulations. Edward L. Mortimer, executive director, transportation & infrastructure, for the U.S. Chamber of Commerce addressed this issue at the meeting and acknowledged that some changes needed to be made.
"The U.S. Chamber of Commerce recognizes the need for smart regulations to ensure workplace safety and protect public health, but with a $2 trillion price tag in compliance costs and an increasing number of huge and complex rules, it's clear the regulatory system isn't working the way it should," Mortimer says.
Right now, Mortimer indicated that there are 17 different government agencies involved in getting a project funded and that it can take over 15 years for a project to get from inception to completion. This is just too long. 
According to the American Road & Transportation Builders Association (ARTBA), regulations from these government agencies are the key to regulatory reform in the road building industry:
·        The U.S. States Department of Transportation (Disadvantaged Business Enterprise program, project labor agreements, hours of service)
·         Environmental Protection Agency (Waters of the U.S., Clean Air Act standards)
·         Department of Labor (silica exposure and recordkeeping)
·         Department of the Interior (Endangered Species Act)
·         The White House Council on Environmental Quality (greenhouse gas)
With Scott Pruitt in place as the new EPA Administrator, these regulations have a better chance of reform.
"We are supporting the restoration of America's economy through extensive reviews of the misaligned regulatory actions from the past administration," Pruitt said in a statement. "Moving forward, EPA will be listening to those directly impacted by regulations and learning ways we can work together with our state and local partners, to ensure that we can provide clean air, land and water to Americans," he added.
While we know that accountability, best practices and performance requirements are needed to ensure projects are selected to maximize economic competitiveness, what lawmakers are realizing is that if we expedite permitting and modernize procurement practices, the federal government can extract greater value out of the limited funds they have and support the delivery of higher quality, longer lasting infrastructure. 
"We'd like to get the regulations down to a three year timeline," Mortimer adds. "After three years if the answer is no, money can be put in to another project. That way we're using the money for the actual construction and not the plan and approval process."
Americans deserve a working regulatory system that is fair for everyone, takes into account the views of communities and businesses, evaluates the impact the rules will have on jobs and small businesses and protects our economic and personal freedoms.
Lessening the transportation construction industry's unreasonable regulatory burden will maximize the value of the significant new dollars being invested in transportation improvement projects, unleash innovation in designing and building them and take full advantage of job-creation possibilities.
What are some key regulations impacting your business? How can these regulations be reformed to better serve road builders? Let me know at jstoikes@acbusinessmedia.com