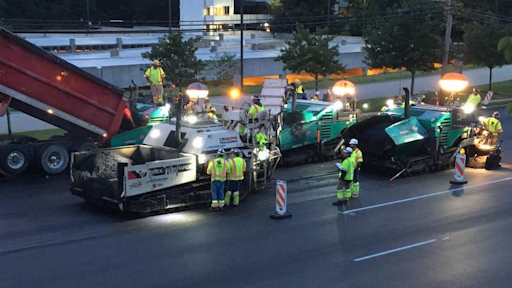 Construction firms across the country expect to step up hiring significantly in 2019 to meet a growing demand for the industry. According to the Associated General Contractors of America, 79% of firms expected their headcount to increase by at least 50% in the coming year with half anticipating to hire between 11 and 25 employees.  But there's a problem — the growing labor shortage that has plagued construction for years.
We have been working hard as an industry to track down and hire new talent, but that hasn't gotten us too far.
"Finding and keeping talent is nationwide problem," Kevin Reester with Reester & Associates says. "Workforce management, development and attraction will always be a moving target. The best of class companies understand this and treat this as a strategic long term business initiative versus just filling their workforce for the next season or two."
Reester will be speaking on Thursday February 14th at World of Asphalt on ways to find "The New Workforce" for the industry. If you can't make the show, we share some of his insight below.
Attracting & Keeping Talent
In order to attract talent to the asphalt industry from a dwindling labor pool, you have to first know where to look. A recent survey by Reester & Associates for the asphalt industry showed that 75% of new hires were coming from current employee referrals. Reester says this is the number one place to start when you're looking for reliable workers.
"We work in a hard, seemingly unattractive industry until people get their foot in the door, then they love it," Reester says. "Take care of who you have and they will bring you other talented people."
In order to do this, 59% of construction related firms surveyed across the country report boosting base pay and 29% gave bonuses or provided other incentives and 24% sweetened employee benefits.
Reester adds that we need to invest in reaching new areas never touched for potential recruitment and also develop programs to provide education and development for those who are completely new to the business.
"Very often people may have never considered a job in the industry and we need to find those people and have a plan to train, support and bring them in," he says. "As an industry this has never been asphalt's strong suit compared to other trade related programs with apprenticeship and vocational programs (i.e. carpenters, pipe fitters, plumbers, welders). The industry as a whole has been behind the curve when it comes to diversification of compensation and benefits that we see in other parallel industries and people are leaving the asphalt side to catch up," he says.                                                                              
Adding Value Creates Loyalty
For the last decade we've had a lot of talk about what Millennial employees want in a workplace – good compensation, participation in decision making, flexibility in work hours, work/life balance and good managers and feedback. In reality, everything on that list is what great employees want regardless of generation.
Creating a workplace where people feel valued and respected just makes good sense and many of those things mentioned above are easy to fix. Still, Reester says one major underlying theme they see in almost every industry is that employees want to know that the work they do means something, not just to the bottom line, but to the community and world as a whole. What could be more meaningful than building the roads their community uses every day?
"The asphalt industry keeps America's economy moving every day, it makes the backbone of every community a great place to live – when you have terrible roads people translate that into a bad place to live," Reester says. "The best firms are harnessing this and have a clear vision that goes beyond making money and sharing that with everyone in the firm."
Reester says this is something that has grown exponentially since Millennials entered the workforce in large numbers. It means taking the time to support and participate in community service as a company, asking employees what they care about and how that relates to what they do every day.
"Best of class firms will have this nailed and continue to evolve leading to greater employee satisfaction and retention," he concludes.