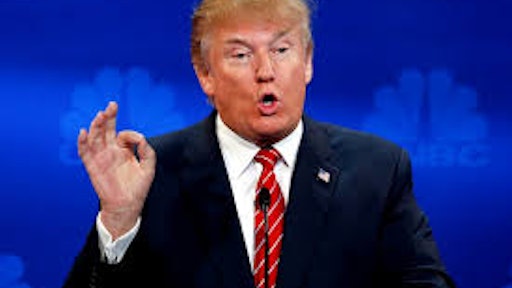 President Donald Trump vowed to cut red tape to speed up approval of infrastructure projects and said his overhaul could top $1 trillion on roads, tunnels and bridges, one of his 2016 election campaign promises.
Trump, a real estate businessman before he was elected, did not provide further details on the amount or where the money would come from when he spoke to a White House meeting of 50 chief executives and other business leaders.
U.S. Transportation Secretary Elaine Chao said at the forum that the administration plans to release a legislative package in May. Investors have become more skeptical that the plan would win approval this year in Congress, which is controlled by Republicans who are traditionally wary of big spending.
Trump said building a highway can require dozens of approvals and take 10 to 20 years, a process he vowed to speed up. Trump said he would not fund projects that cannot be started within 90 days.