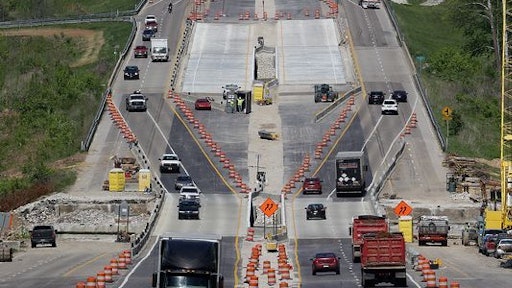 IndyStar
The Indiana Finance Authority (IFA) has reached an agreement to take over the I-69 highway project from the faltering consortium contracted to build and maintain it under a public-private partnership (P3).
I-69 Development Partners was hired to design, build and maintain for 35 years a 21-mile piece of Interstate 69 near Bloomington, Ind., but one of the companies in the private group – Spain-based Isolux Corsan – allegedly has financial problems. State officials reportedly became aware of the troubles when some subcontractors claimed they had not been paid.
The project was supposed to be completed by October 2016, but has been delayed four times since construction started. Work is about 60% complete, and the new estimated completion date is August 2018.
State officials will buy out the current bondholders, a move which they can finance at a lower bond rate. I-69 Development Partners will pay a $50 million settlement to the state, as well as $12 million to current bondholders.
The Indianapolis Star calls the state's termination of the I-69 contract, "an admission that the touted public-private partnership failed."
State officials said in a news conference that the state made no mistakes concerning the project, and did not reject using a public-private partnership for I-69 Section 6 from Martinsville to Indianapolis, pointing out Indiana's successful use of public private partnership to build the Ohio River bridges.
(more on Indiana taking over faltering P3 contract . . . )
![]