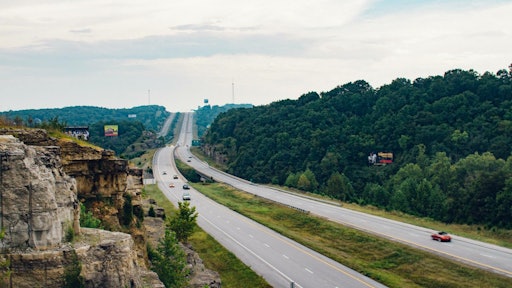 A group of House Democrats released their own set of infrastructure principles Wednesday, as the White House has yet to unveil more details about Trump's long-awaited infrastructure package.
The New Democrat Coalition laid out three major steps Congress should take to revitalize the nation's infrastructure: fund it, fix it and foster it.
The group prefers to use the revenue from repatriation, or taxing corporate earnings stashed overseas when it returns to the U.S., to upgrade U.S. infrastructure. They also want to see robust, long-term funding for the Highway Trust Fund.
The principles were crafted by the "21st Century Infrastructure Task Force," which is lead by Rep. John Delaney (D-Md.), Rep. Elizabeth Esty (D-Conn.), Del. Stacey Plaskett (D-U.S. Virgin Islands) and Rep. Norma Torres (D-Calif.). The document was then endorsed by the full committee.
"The New Democrat Coalition is determined to increase long-term federal investments in infrastructure improvements," the document says. "For too long, Congress has relied on irresponsible, stop-gap measures that hinder economic growth and make it more difficult to ship American products domestically and overseas."
The principles also put a heavy emphasis on streamlining the construction permitting process, expanding the definition of infrastructure and encouraging more public-private partnerships.
The document's release comes as Trump's promised infrastructure proposal, once billed as a priority for his first hundred days in office, has slid down the agenda.
More from The Hill.