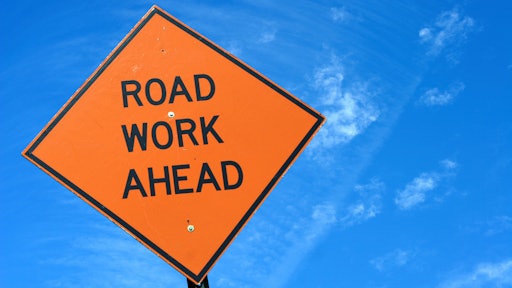 President Trump will address his ideas for infrastructure funding in his upcoming joint speech to Congress and the budget which is expected to be released in mid-March. However, the administration and Republican leaders are considering holding off on an infrastructure package until 2018 to give Congress more time to address other GOP priorities in 2017.
"The infrastructure projects and priorities that the president has talked about it, whether it's air [traffic] control in our airports or roads and bridges, will be something that he's going to work on with [the Department of Transportation], but also talk about in his budget," said White House Press Secretary Sean Spicer.
While Trump had promised during his campaign to upgrade the nation's infrastructure he has yet to offer much detail about how he plans to do so.
Spicer said that public-private partnerships "will be the cornerstone of a robust plan to rebuild the nation's crumbling infrastructure." He also said Trump wants to streamline the permitting process that can slow down transportation projects as they try to get off the ground.