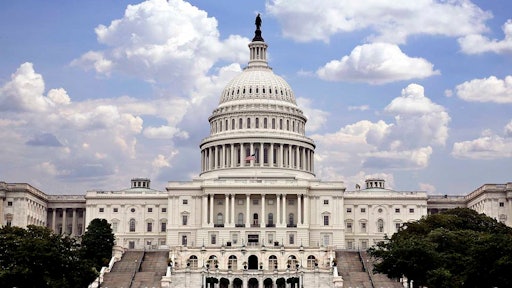 President Trump and congressional leaders are quickly moving forward with an overhaul of the U.S. tax code. Disappointingly, neither the House nor Senate proposed tax bills currently includes a Highway Trust Fund (HTF) fix. But, the process is just beginning and the legislation will continue to evolve.  
Addressing the HTF's fiscal imbalance now as part of tax reform makes economic and political sense.  Over the last 30 years, all enhancements to the trust fund's revenue stream have come as part of broad tax or budget packages.  A permanent HTF solution as part of tax reform would ease the prospects for the infrastructure package Congress and President Trump say is next on their policy agenda.  
What You Can Do:  
Your senators and representative need to hear that you expect them to look for opportunities to inject a long-term HTF fix as the tax reform process moves forward.  Please call 202.224.3121, ask to speak with the legislative assistant who handles transportation issues and tell them: 
I agree with the group of 253 bipartisan House members who wrote to House Ways & Means Committee Chairman Kevin Brady (R-Texas) and Ranking Democrat Richard Neal (D-Mass.) earlier this year that a permanent Highway Trust Fund solution should be part of any tax reform plan and that all user-fee revenue options should be on the table to rectify this situation once and for all;
Waiting until the next trust fund crisis to act has repeatedly led to last-minute, short-term patches that dilute state efforts to implement long-term transportation improvement plans;
Stabilizing and growing federal surface transportation investment would help achieve many of the goals sought in reforming the tax code, specifically creating jobs and enhancing U.S. economic competitiveness
If Congress does not act, the Highway Trust Fund will face annual revenue shortfalls of $18 billion once the FAST Act expires; and
Congress has a narrow window to address this situation before states will once again be forced to begin delaying projects due to uncertainty about future federal funds.   
You can also use the ARTBA Grassroots Action Center to deliver a similar message via email, tweet and post on the Facebook page of your elected officials.