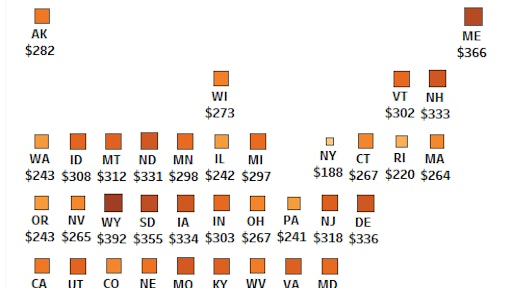 A report released Tuesday by the conservative group Freedom Partners found that a 25-cent hike in the gas tax would increase costs for households by hundreds of dollars a year. The average amount ranges from $103.39 in Washington, D.C., to a high of nearly $390.62 in Mississippi.
Freedom Partners, which is backed by the billionaire industrialists Charles and David Koch, is helping to lead the fight against the increase. It has sent letters to the White House and to Capitol Hill opposing the move – particularly coming on the heels of the sweeping Republican tax cuts that Freedom Partners and its sister networks spent millions of dollars to push through Congress.
"Undermining the impact of this long overdue and badly needed tax relief by raising the federal gas tax would be counterproductive and misguided – hitting less affluent Americans and those living on fixed incomes the hardest," read a letter to Congress from Freedom Partners and about 30 other conservative advocacy groups.
GOP leadership appears to have little appetite for taking on the gas tax, with Senate Majority Whip John Cornyn of Texas stating bluntly last month that he is not in favor of raising it. But President Donald Trumprepeatedly brought up the idea during a bipartisan meeting with lawmakers last week as a way to pay for his $1.5 trillion infrastructure package, according to Sen. Tom Carper, D-Del.
The U.S. Chamber of Commerce has also been a vocal proponent, arguing that a 25-cent increase would help offset years of underinvestment. The federal gas tax has not been raised since 1993 and currently stands at 18.4 cents.
More from CNBC