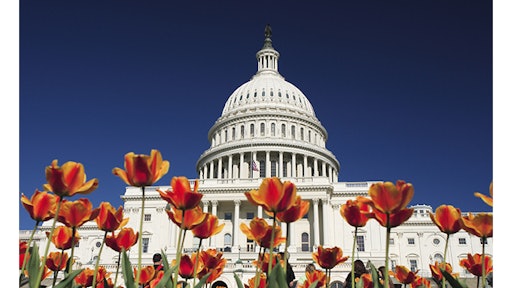 Starting today, it's officially Infrastructure Week — as in the annual bipartisan event, not a themed White House push. This week is also ARTBA's Federal Issues Program (FIP) and the Transportation Construction Coalition (TCC) Fly-In.
At forums from coast to coast this week, we'll hear about the dismal state of our nation's infrastructure. From the lives lost when bridges fail, to the mounting number of potholes and leaky pipes going unrepaired, the decline of our infrastructure harms Americans every single day.
The American Society of Civil Engineers says ignoring the "infrastructure gap" — or the gap between the current investment and the growing list of needs — will cost the average American household about $110,000 over the next quarter-century. By 2025, the economy could lose upwards of $4 trillion in GDP and 2.5 million jobs. The consequences of inaction are bleak.
In Washington, the May 15 FIP congressional staff panel will feature top aides from both sides of the aisle. Headliners at the TCC legislative session later the same day include Alex Herrgott, associate director of infrastructure for the White House Council on Environmental Quality; Sen. Tom Carper (D-Del.), ranking member of the Senate Environment & Public Works Committee; and Rep. Sam Graves, (R-Mo.), chairman of the House Highways & Transit Subcommittee.
The May 15 FIP general session also features the "State of the Transportation Construction Industry: Women Executives Panel." Participants Jeanne Cormier, president & CEO, Lochner; Rebecca Wood, founder, Superior Traffic Control; and Lisa Robert, executive vice president, RS&H.
This year's FIP includes a special May 14 ARTBA Foundation Gala Dinner honoring the 2016, 2017, and 2018 Transportation Development Hall of Fame classes. ARTBA Chairman Matt Cummings and ARTBA Foundation Chairman Paul Yarossi will preside over the evening. 
"America's economic future rests not only on the innovation and hard work of its people, but also on the strength of its infrastructure" Michele Nellenbach says. "That economic imperative means Congress will ultimately have to act, but this National Infrastructure Week, rather than simply bemoan continued federal inaction, we should recognize all that states and cities can do to keep America moving forward."