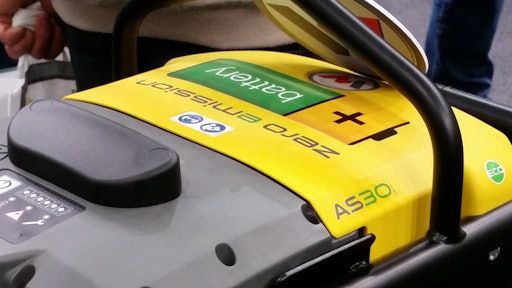 At the only indoor product demonstration at INTERMAT 2018, visitors were able to experience the full range of the zero emissions line of the Wacker Neuson Group. Two battery rammers, the dual power excavator, two electric wheel loaders and an electrically operated track dumper were available in the test area. One of the highlights was the brand new electric vibratory plate AP1850e and the EZ17e, the first all-electric zero tail excavator – the first time the two have been presented to the public.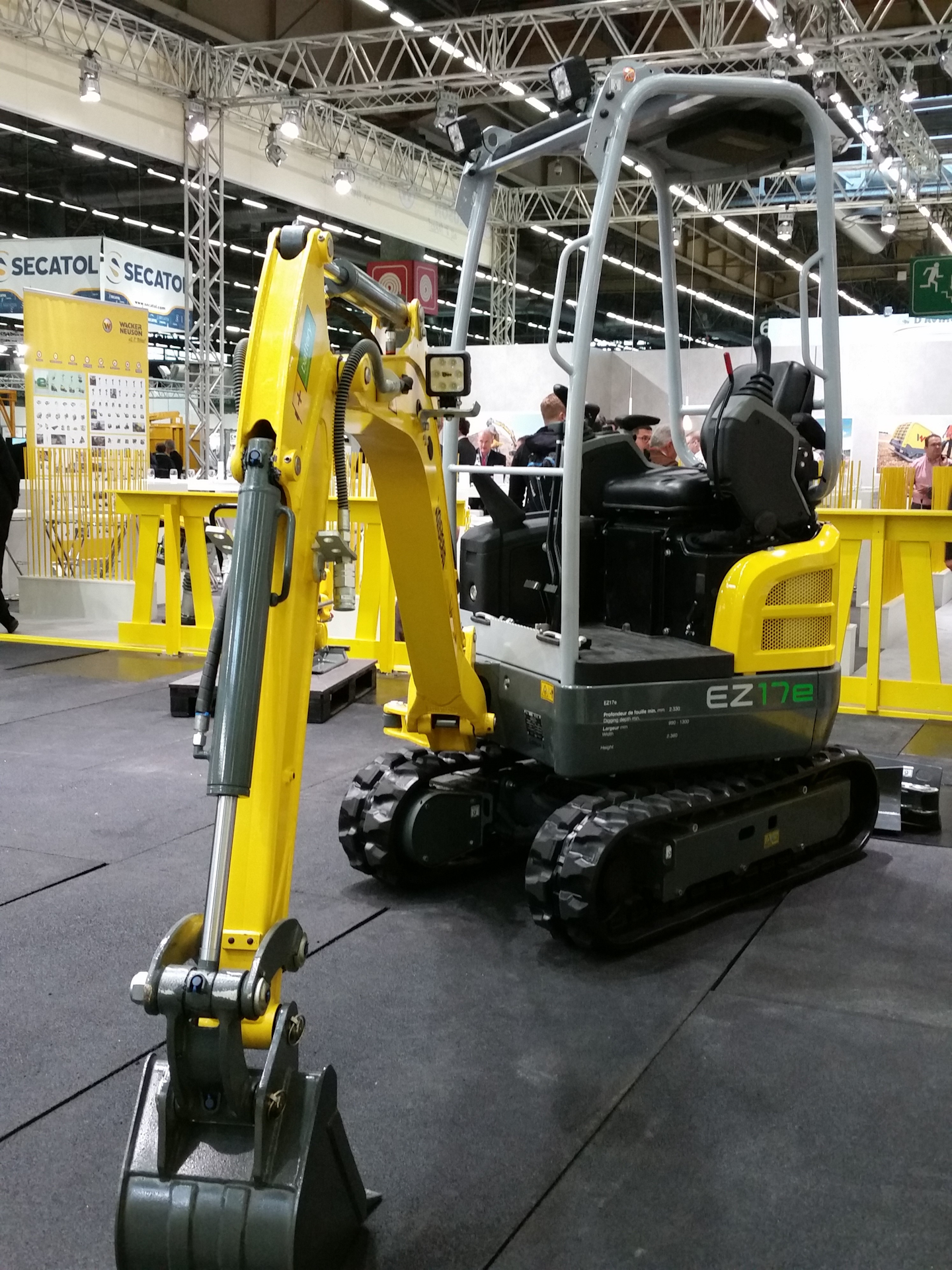 "With regard to the future, for us, the consequent expansion of the Wacker Neuson zero emissions line, is a logical consequence," said ," Alexander Greschner, CSO of the Wacker Neuson Group. "Legal provisions have been developing towards a reduction of noise and emissions also for construction machines, since years. With our zero emissions products we are taking construction to a new level. Now, we can realize the entire construction process of a classic inner-city construction site, completely free of emissions and with reduced noise. In the near future, we will offer at least one emission-free product in every main product group."
Thanks to its intelligent loading management, the EZ17e can be used battery driven or plugged to the grid and can be charged simultaneously. This makes it especially suitable for environments in which exhaust fumes and noise should be avoided, for example in inner cities, inside buildings and tunnels or near schools and hospitals.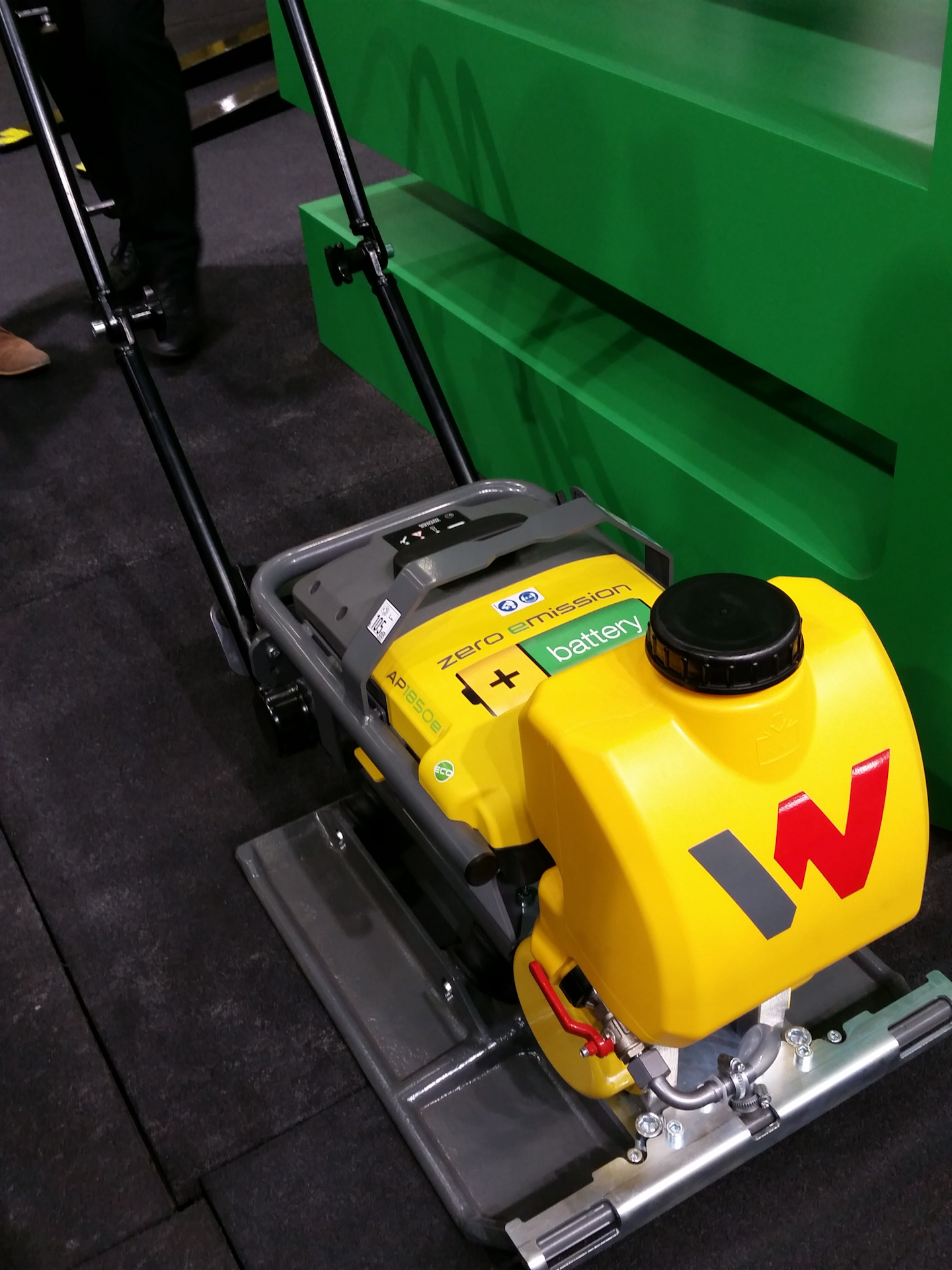 The AP1850e single-direction vibratory plate is the only battery-driven plate on the market. It is particularly suitable for the compaction of granular surfaces and for asphalt compaction. The modular concept provides special flexibility and efficiency by allowing the use of the battery also in Wacker Neuson battery-powered rammers. 
Two electric wheel loaders have been long part of the emissios-free range and were able to prove themselves in the test area. The WL20e by Wacker Neuson and the 5055e by Kramer demonstrated their abilities, fitting to the application, in the trade fair building on the demo area. Both can be employed for applications of up to eight hours, and with their integrated, practical battery charger they are re-charged very quickly.
Besides the zero emission line, the "dual view" concept for wheel dumpers was on hand for visitors. Dual view conveniently and quickly changes the seat position through 180° rotation of the entire operating and seat console. In this way, the operator always has a perfect view in the travel direction – during transport, loading and dumping.
Kramer presented its flagship 8155 all-wheel-steered wheel loader. The 9-ton loader is equipped with highly effective load-sensing hydraulics, the innovative drive ecospeedPRO and a proven Deutz engine. Wacker Neuson also presented two new excavators in the 3.5-ton class.