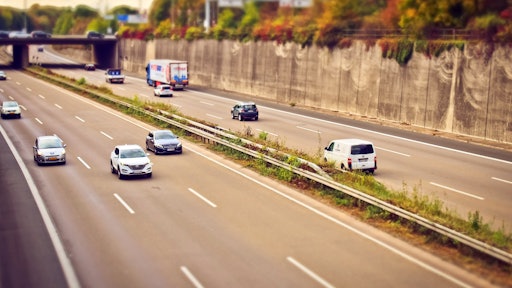 PEXELS
President Donald Trump released his FY 2020 budget on March 11th. There are five key takeaways as the budget relates to transportation, according to ARTBA President and CEO Dave Bauer. The administration:
1. Prioritizes for the third straight year increasing spending for defense accounts while cutting domestic discretionary programs including those administered by U.S. DOT.
2. Assumes no renewal of a two-year budget agreement that previously provided at least $10 billion in FY 2018 & 2019 in additional infrastructure investment over and above current levels. As a result, all infrastructure programs that benefited from that agreement would see investment levels return to their previous modest trajectories.
3. Fully funds the FY 2020 FAST Act authorization at levels currently supported by Highway Trust Fund (HTF) revenues but would cut transit capital investment grants significantly.
4. Explicitly calls for fixing the Highway Trust Fund's structural revenue deficit "in a fiscally responsible manner."
5. Proposes at least a $1 trillion, 10-year infrastructure package, which could be achieved with passage of a new multi-year surface transportation reauthorization bill and by reserving an additional $200 billion in federal funds for other infrastructure priorities. Last year's administration plan to incentivize state and local governments and the private sector to step up their infrastructure improvement efforts has been replaced with pledges to work with Congress.
"The administration's budget plan probably won't get much traction on Capitol Hill—particularly in the Democratic-controlled House, but its modifications signal a transactional approach to any future infrastructure investment initiatives," Bauer said. "Regardless, ARTBA's goal remains unchanged: advocating for a permanent Highway Trust Fund revenue solution as the foundational priority for any transportation package."
Companies in this article